Water Damage Restoration in Vancouver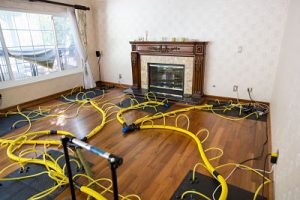 The discovery of water damage in your property can be a sudden shock. Perhaps an ice dam melts and leaks into your home or office. Or a pipe bursts and gallons of water spray into your property. You never realize how precious a second is until you're scrambling to stop the flow of water before it destroys everything you own.
At 911 Restoration, we know how precious a second is, too. We offer a range of emergency water damage services in Vancouver, and the minute your call comes in, our repair technicians snap into action.
What does "emergency service" mean? It means you can call 911 Restoration any time, 24/7/365, and friendly staff will be there to speak with you. It also means water damage restoration experts in Vancouver are guaranteed to arrive within 45 minutes of your call. Give us a call at 778-665-0490 and allow us to offer you a free visual inspection.

These highly trained specialists approach your unique situation with genuine care and a focus on providing comprehensive service. They know that basic water extraction is not enough. True water damage restoration means considering potential long-term damages as well. That's why our techs are also IICRC certified and trained in mould remediation.
At 911 Restoration, your emergency is our emergency. Call today for a quick response and a Fresh Start.
Emergency Flood Cleanup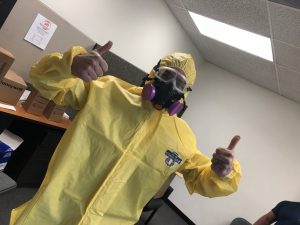 Whether your property has been soaked after a burst pipe or you've been hit hard by a big Vancouver storm, the dedicated water damage restoration techs are prepared to do whatever it takes to dry out your space and get you back on your feet.
When they arrive, they offer a visual inspection for property owners. Once they've assessed the situation, they act quickly, packing out and safely storing any belongings that have not been damaged. For flood cleanup, they extract the water, then bring in professional-grade fans to fully dry and humidify the space.
Your dedicated water damage restoration team also knows you're at high risk for developing mould after water damage. It only takes 24 hours for mould spores to thrive on damp surfaces in your home or business. You can expect the water damage repair team in Vancouver to conduct a thorough mould inspection, examining drywall, sheetrock, and any hidden spaces where colonies are prone to grow. If they find an infestation, they remove the mould promptly and take necessary precautions to prevent future growth.
Our emergency services don't end with flood cleanup and mould remediation. The water damage restoration staff also provides emergency boarding up and roof repairs. In more baffling water damage scenarios, they perform leak detection and won't leave until the cause of your property disaster has been located and repaired.
Your dedicated water remediation team doesn't just clean up your property. They fully restore it, leaving you with a home or business that's even better than new. When water fills your property, you may feel like you're looking at insurmountable disaster.
At 911 Restoration, we believe it's an opportunity for a Fresh Start. Call us today at 778-665-0490 and let us make your home or office feel brand new again.
Insurance Consultation For Water Damage Repair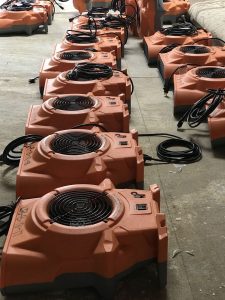 Do you know which water damage restoration services are covered by your insurance provider?
If not, no problem. Many people don't, and that's understandable. Each water emergency is unique, and navigating insurance coverage can be tricky . . . not to mention overwhelming when you're in the midst of a property disaster.
The fully-informed staff at 911 Restoration offers peace of mind throughout the insurance process by offering an insurance consultation. They'll help you make sense of your plan, figuring out the details of your coverage and helping you complete the paperwork correctly to ensure you get every benefit you're entitled to.
They'll file your claim for you and bill your provider directly. The 911 Restoration philosophy is: The less worry you have to put into restoring your property, the better.
We know how devastating a water disaster can be. But we also know that full recovery is easier than you think. Let us muddle through the details of water damage restoration, so you can focus on looking forward to a Fresh Start.
The water damage repair and mould remediation specialists at 911 Restoration of Vancouver can't wait to hear from you. Call  Vancouver restoration Companies today at 778-665-0490.
Serving the communities of Abbotsford, Aldergrove, Arbutus Ridge, British Properties, Burnaby, Capilano, Coal Harbour, Cloverdale, Coquitlam, Deep Cove, Delta. Downtown. East Bay. East Side. Fort Langley. Gastown. Horshoe Bay. Langley, Lions Bay, Lynn Valley, Kerrisdale, Kitsilano, Ladner, Maple Ridge, Marpole, New Westminster, Metro Vancouver, Mitchell Island, Mt Pleasant, Newton, North Burnaby, North Vancouver, Point Grey, Port Coquitlam, Pitt Meadows, Vancouver, Port Moody, Richmond, Santa Paula, Shaughnessy, Steveston, Sunset, Surrey, Tsawwassen, South Vancouver, East Vancouver, Westchester, Westham Island, West Point Grey, West Vancouver, White Rock, Yaletown and surrounding area.