Water Damage Restoration
Water damage restoration is the process that 911 Restoration Vancouver provides, bringing a home back to life after floods, leaks, and sewage backup.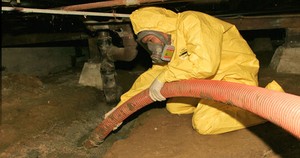 Raz O De-Picciotto offers all these services to the buildings in the city of Vancouver along with the signature Fresh Start Attitude from 911 Restoration.
With the help of his loyal water damage restoration Vancouver crew, he is able to save homes and most belongings that have not been lost to the incident.
This group is fully certified by the IICRC. You want a professional team on your side when it comes to disaster restoration as to avoid further damage. DIY jobs often lead to deeper property damage and disease
Dirty water on your floor is known to spread bacteria. Left over moisture that cannot be removed without the experts and industrial equipment at 911 Restoration often brings about mold. Both of theses ancillary disasters have potentially deadly consequences.
Rely on 911 Restoration Vancouver to make your home healthy again.
Experts in All Forms of Water Damage Restoration

Vancouver houses are particularly susceptible to water damage in the winter months when temperatures drop to the freezing point. In these situations, more than just your plumbing at stake for leaks.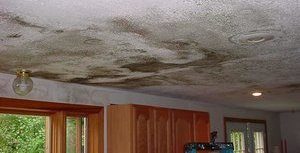 Yes, pipes freeze and burst. This can be prevented with insulation and leaving them exposed to your heater.
Ice dams form on your roof, which means, while a solid layer of ice will encase your roof, underneath, the ice will melt due to the warmth of your house, resulting ceiling leaks.
Vancouver is known for blizzards, and in turn avalanches, along with severe storms and hail. If you do not take care of your property, you will suffer from such events.
Blizzards will coat your home creating ice dams. Avalanches are powerful enough to topple the entire structure. Hail is a median of the two snow disasters. It can penetrate your windows and some walls with ease, but it can also follow the wild path of a blizzard.
Once hail enters your home, water damage is quick to follow as the ice melts and snow wafts inside.
You need an emergency plan for all of these disasters and they all should include calling 911 Restoration Vancouver for water damage restoration.
Spring is the other common time for flooding according to our water damage restoration Vancouver technicians.
The rains that occur here aggravate the already swollen waterways that build from the melting ice that flows down stream. This is the case of the Red River Flood in April 1997.
Flooding and Water Damage Specifics
The one thing that may shock you more than water rising from a river and entering your home is when the insurance company refuses to pay for repairs.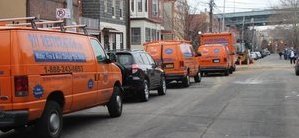 Luckily, 911 Restoration and our water damage restoration Vancouver staff will be the positive in every negative. We work with your budget.
Homeowners insurance only covers water damage originating inside your home.
You will need a separate flood insurance or sewage backup insurance plan depending on where water originates.
911 Restoration Vancouver will handle the insurance company for you. When you need a Fresh Start after a weather anomaly, call Raz.
We will be there within the hour to start emergency service on your home and stop the water flow.
If your home or office is already amid a flooding of any sort, then don't wait for it to grow mold too. Contact our water damage restoration Vancouver team with 911 Restoration Vancouver for help today!