Water Damage West Point Grey
If a flood invades your living space you can reach out to the water damage West Point Grey professionals at 911 Restoration Vancouver and they will be at your home within 45 minutes or less.
Our water damage West Point Grey team is licensed, bonded and insured to mitigate all causes of water damage, including:
Burst Pipes
Our office is constantly available 24/7/365, including holidays, so we can help you literally any time.
We never want to make you wait for assistance when it comes to water, because through our experience we know that leaving moisture to sit is what causes the most damage.
Call our water damage West Point Grey staff today and we will begin the first steps of the home renovation process by conducting a home inspection as soon as we get on the scene.
Flood Damage Can Cause Mould And Fungal Growth
It is normal to have mould spores inside your home. They can get in through many different ways, such as from your clothing, your pets and the air.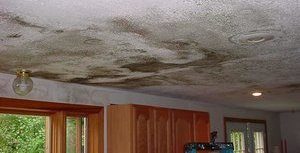 All these spores need is some moisture and time, and in as little as 24 hours you can have a full blown infestation on your hands.
Our water damage West Point Grey technicians have many years of experience with exactly this type of situation, so when you hire us, you can have peace of mind knowing that we have the skills and knowledge to mitigate any degree of mould growth.
We are IICRC certified to use comprehensive techniques that clean all varieties of mould from the premises, as well as pump out water and completely dry the area in order to prevent future fungus from living in the household.
Call us when you notice any unusual dampness or a musty smell in your home and our water damage West Point Grey agents will provide you with a visual mould inspection.
Our Flood Cleanup Crew Will Take Care Of Your Home Like It Was Our Own
We understand just how frustrating it can be to realize that your home has been hit by invading water that now requires professional restoration services to get it back to normal.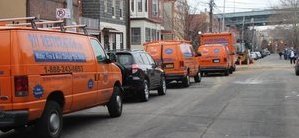 Even though it can be overwhelming, our water damage West Point Grey specialists will make the whole ordeal as manageable as possible.
We pride ourselves on just how easy we make flood and leak remediation seem, all while consistently providing you with top notch customer service. Let us handle everything, from the home renovations to communicating with your insurance company.
Our pros will actually file your entire insurance claim for you, doing all they can to get you the best financial coverage possible.
We know exactly what your insurance provider needs to fund your water damage restoration work, so leave all of that to us.
Call our water damage West Point Grey unit at 911 Restoration of Vancouver today and you can be sure you are getting the most capable and affordable services in the industry.