911 Restoration of Vancouver
Water Damage Restoration and Mould Removal in Vancouver Area
No matter what kind of damage your property suffers. From water damage, mold to disaster restoration, you can count on 911 Restoration of Vancouver to handle your emergency restoration needs. Call today to get your guaranteed Fresh Start. Call us at (778) 655-0490 and allow us to offer you a free visual inspection.
At 911 Restoration, our techs are IICRC-certified to handle every emergency. Our customers can count on us for:
Visual inspection for property owners only
45-minute response time
24/7/365 availability
Same day service
And more
Water Damage Restoration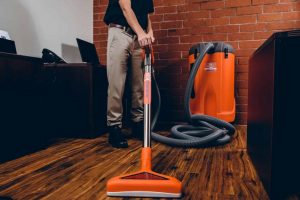 As soon as we arrive you can count on us to get to work on your water damage restoration immediately. After stopping the source of the water damage and finishing our visual inspection, we get to work on fixing your water damage.
We make sure to provide the following services every single time.
Full-service water damage restoration
Storm repairs
Water extraction
Burst pipe repair
Roof leak repair
Structural damage evaluation
Leak detection
And more
In addition to our physical services, we also provide our expertise with insurance companies to help ensure you have a successful insurance claim the first time. Call us at (778) 655-0490 and see how we can help.
Mould Removal Services
One of the problems that can arise as a direct result of water damage is mold growth.
When a leak occurs within your home, it creates a moist environment where mold can start to grow and thrive. It only needs 24 hours to start growing and causing damage to your property and health.

If you suspect mold, call the mold removal Vancouver specialists for a Free Inspection.
Sanitization Services & Disinfection Solutions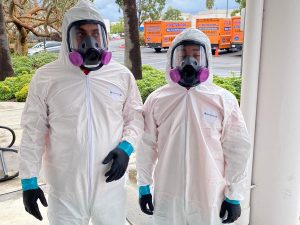 The recent spread of the coronavirus has changed our world as we know it. We understand what our neighbors are going through because we are dealing with it too.
Our licensed and insured sanitization technicians are available 24/7/365 to thoroughly sanitization services and deep clean your home or business to provide you with the peace of mind you need and deserve.
We follow CDC and EPA protocol to ensure everyone stays safe.
Remember, we are all in this together.
Frozen Pipe and Flooded Basement
As temperatures drop, one common problem owners face is frozen pipes.
Once your pipes have burst, you are likely looking at a flooded basement since many pipes are located in that area of the house. The key to managing your flooded basement is getting water damage Vancouver specialists to the scene as fast as possible.
Don't wait when facing a flooded basement or frozen pipes. Call 911 Restoration at (778) 655-0490 and we'll be there to handle your winter restoration so you are back to normal as quickly as possible.
Sewage Backup Cleanup
Sewage carries a lot of filth and excrement that can cause tremendous harm to your home and to your health.
In addition to doing repairs on your damaged plumbing system, we also will work to decontaminate your home by using industrial strength cleaning solutions that will kill bacteria without causing more damage to wood or textiles. After decontamination, we use our water extraction techniques to dry out your property completely.

Prompt action is the key to successful sewage cleanup. Call us immediately if you're suffering from a sewage backup. We'll be there within 45 minutes of your call.
Fire Damage Restoration
Fire damage restoration is more than just removing the ash and smoke odor from a property.
We provide a comprehensive service designed to remove all traces of the fire as well as the water used to put the fire out. Our customers count on us for:
Fire damage assessment
Fire cleanup
Smoke removal
Sodablasting cleaning
And more
We are standing by ready to assist you with your fire damage restoration. If you have suffered fire damage, don't wait to call 911 Restoration. We'll take care of everything from smoke removal to water damage restoration to deliver a Fresh Start. Call 911 Restoration at (778) 655-0490.
Disaster Restoration
Disasters cause large amounts of damage to your property. Whether it's a storm, fire, or flood the end result is the need for disaster clean up. Our certified specialists are further trained to handle all disaster restorations delivering a service you can count on.
We have you covered no matter if you're faced with water damage, mold growth, sewage backup, fire damage, or disaster damage. We have the solutions, so give us a call immediately to start benefiting. With us, your property will be better than new before you know it.