Sanitization and Disinfection Services in Vancouver
It's an understatement to say that life in Vancouver has changed. The coronavirus pandemic has upended routines for everyone in our community, our nation, and across the globe. If you're still reeling from the shock of a world turned upside down, you're not alone. And it doesn't help that misinformation circulates as widely as real facts and research. Restoration water damage experts are here to provide clarity and assistance in these uncertain times. Together, we'll find the way forward and on to a Fresh Start.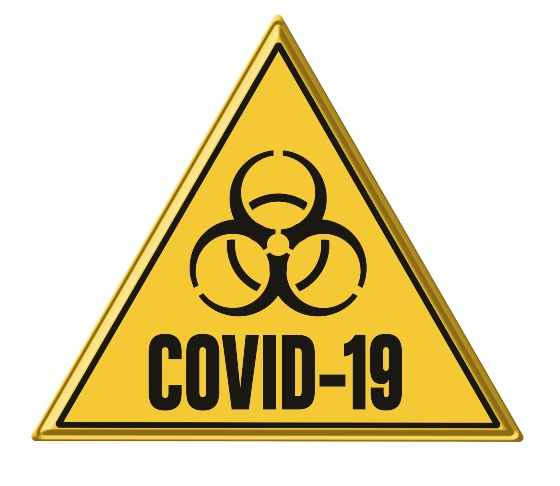 If you have any doubts regarding the severity of this outbreak, please know that coronavirus does indeed present a significant threat to our community. Not only is infection potentially fatal for our higher-risk neighbors, the virus is also extremely contagious. You can carry coronavirus without demonstrating symptoms for as long as two weeks. And if you carry it, you can spread it. You do not have to be symptomatic to be contagious.
This is why organizations like the Centers for Disease Control recommend taking extreme preventative measures. Stay home as much as possible. If you must go out into the community, leave a distance of at least six feet between yourself and others. Wash your hands frequently and disinfect your property regularly.
Be wary of any tips you learn for curing or diagnosing a coronavirus infection. There currently is no cure, and you cannot accurately determine whether you carry the virus without a test from a medical professional. The World Health Organization is a great resource for fact-checking common coronavirus myths.
Be aware that this virus is resilient, remaining viable on many surfaces for hours or even days. Whether you own a home or a commercial facility, you are responsible for keeping the space sanitized. Retail store owners must be especially vigilant at this time. Both your employees and customers risk exposure every time they leave their homes and enter your place of business. You can offer them peace of mind by maintaining a strict routine of disinfection and sanitization. A clean property reassures the community and demonstrates appreciation for those who keep you in business during this difficult time.
We at Restoration company Vancouver understand that the burden of deep cleaning can feel overwhelming at times. Give us a call at 778-665-0490 and see how we can help. This is especially true when there are so many other things to worry about, from the health of your family to the survival of your business. We're here to help. Call us for professional sanitization and disinfection. We serve both residential and commercial properties in Vancouver and beyond. Our technicians do it all, from office deep cleaning to covid 19 cleaning services in commercial facilities. They're highly trained to follow CDC and EPA protocols, and they work hard to meet the highest standard of service.
This is a challenging time, but you're not in this alone. Now is the time for all of Vancouver to band together in the fight against coronavirus. 911 Restoration is here for you.