Disaster Restoration
Disaster restoration does not need to be as overwhelming as you may think, especially when you have 911 Restoration on your side.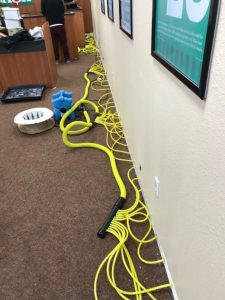 Here are just a few of the ways the licensed, bonded and insured Vancouver disaster cleanup contractors can be of service: 
Rapid service

Estimates of the damage

Removal of broken materials, doors, windows, walls, flooring

Cleaning of the area, collection of your personal belongings

Replacement of non-repairable surfaces and structure
Natural disasters like hurricanes, tornadoes, major storms and earthquakes can cause a severe impact on your home, not to mention your peace of mind.
Natural disaster cleanup companies can remediate these situations immediately, making sure to get you back into your home as soon as possible. 
The Vancouver disaster restoration professionals understand the urgency in these situations, so we make sure to be on call at 778-665-0490 and available 24/7/365, ready to get to your home within 45 minutes of your emergency call.
Natural Disasters Do Not Have to Displace Your Lives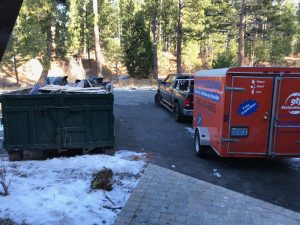 Our crews are always ready to clean up, repair and restore your property to its former glory in the shortest amount of time, without sacrificing any of the quality.
The Vancouver disaster restoration experts make emergencies easier.
We pride ourselves on being IICRC certified, something that helps us perform with integrity by using the best materials and newest equipment in the industry.
This way we can always assure that your home is as safe as it can be after we are done working on it.
Our 35 years of experience in the industry further supports our competence at disaster restoration.
We never want to make you feel unsure about any situation, so we offer inspections and estimates. There are never any risks when you call 911 Restoration of Vancouver at 778-665-0490.
Call Us for All You Disaster Restoration Needs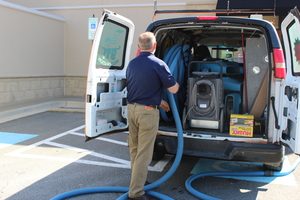 Give us a call today to find out how the Vancouver disaster restoration operatives can solve all of your disaster problems. Along with offering every customer competitive prices, we will also help you file an insurance claim.
Here are some things to watch out for in disaster scenarios:
Wind conditions that may knock trees on your property down.
Rising dirty water that may turn into a flood.
Severe storms that threaten the integrity of your structure.
We want to make sure you get the lowest out-of-pocket deductible around, anything to make this process as easy as we can.
Call the restoration companies Vancouver agents with 911 Restoration of Vancouver to get your life back on track and moving into a fresh start today! Call us at 778-665-0490 and see how we can help.
Serving the communities of Abbotsford, Aldergrove, Arbutus Ridge, British Properties, Burnaby, Capilano, Coal Harbour, Cloverdale, Coquitlam, Deep Cove, Delta. Downtown. East Bay. East Side. Fort Langley. Gastown. Horshoe Bay. Langley, Lions Bay, Lynn Valley, Kerrisdale, Kitsilano, Ladner, Maple Ridge, Marpole, New Westminster, Metro Vancouver, Mitchell Island, Mt Pleasant, Newton, North Burnaby, North Vancouver, Point Grey, Port Coquitlam, Pitt Meadows, Vancouver, Port Moody, Richmond, Santa Paula, Shaughnessy, Steveston, Sunset, Surrey, Tsawwassen, South Vancouver, East Vancouver, Westchester, Westham Island, West Point Grey, West Vancouver, White Rock, Yaletown and surrounding area.