Water Damage and Mould Removal in Horseshoe Bay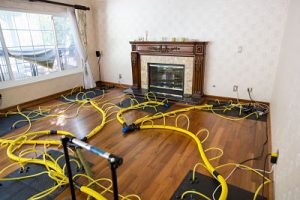 Are you dealing with flooding, sewage backup, or a pipe burst in Horseshoe Bay? If so, you can get a Fresh Start from the professionals at 911 Restoration of Vancouver. Our IICRC certified water damage restoration and mould removal crews can reach your property within 45 minutes. You can contact us 24/7/365.
Horseshoe Bay flood cleanup and mould remediation experts are ready to offer you same-day services. Crews can begin by going over your needs with a water damage and mould inspection. Based on the results of your mould inspection, they can personalize your water damage restoration and mould decontamination services.
Crews are licensed, bonded, and insured to handle commercial and residential property damage. Let us help if you have a flooded basement, a pipe burst, a mould outbreak, a sewage backup, or any other property damage emergency.
What Happens During Water Damage Restoration in Horseshoe Bay?
Water damage restoration is not a one-size-fits-all process. Depending upon your unique needs, flood cleanup and mould removal techs in Horseshoe Bay may need to:
Set Up Pumps to Remove Water

Stop Additional Water from Entering Your Property

Repair Problems from a Sump Pump Failure

Use Dehumidifiers to Dry Your Property

Repair Damage to the Structure of Your Property

Complete Mould Removal and Mould Decontamination
Techs generally begin water damage restoration and mould decontamination in Horseshoe Bay by completing a mould inspection. This allows Horseshoe Bay flood cleanup experts to determine the best way to take care of a:
Rain Water Backup

Drain Tile Backup

Sewage Backup

Flooded Basement or Crawlspace

Mould Infestation
Take charge of your future by allowing us to start flood cleanup and mould remediation in West Vancouver today.
Will Insurance Cover Mould Remediation in Horseshoe Bay?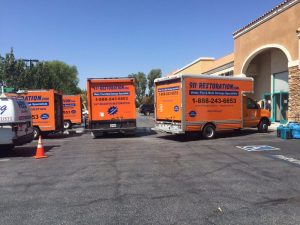 Property owners in West Vancouver count on their insurance to cover property damage from storms, a pipe burst, or a mould outbreak. Your property owner's insurance may cover the costs for water damage restoration and mould remediation in Horseshoe Bay if you get help right away.
You should be aware that insurance companies may refuse to cover mould removal and water damage restoration in Horseshoe Bay if you allow this damage to go untreated for a lengthy period of time. Get same-day help handling mould decontamination and flood cleanup by contacting 911 Restoration of Vancouver today.
You can reach out to our flood cleanup and mould remediation techs in Horseshoe Bay to get the professional assistance you need, starting with a mould inspection in Horseshoe Bay. Let us go over all your needs so crews can develop a personalized water damage repair plan after you experience a pipe burst or a flood. Eradicate all signs of a mould outbreak and bring your property back to perfect condition now.
Servicing the cities of Abbotsford, Aldergrove, Arbutus Ridge, Burnaby, Coal Harbour, Cloverdale, Coquitlam, Deep Cove, Delta, Downtown, East Bay, East Side, East Vancouver, Gastown, Langley, Kerrisdale, Kitsilano, Ladner, Maple Ridge, Marpole, Mitchell Island, Mt. Pleasant, New Westminster, Newton, North Burnaby, North Vancouver, Point Grey, Port Coquitlam, Port Moody, Richmond, Santa Paula, Shaughnessy, South Vancouver, Steveston, Sunset, Surrey, Tsawwassen, Vancouver, Westchester, Westham Island, West Point Grey, West Vancouver, White Rock, Yaletown… and surrounding areas.