Water Damage and Mould Removal in British Properties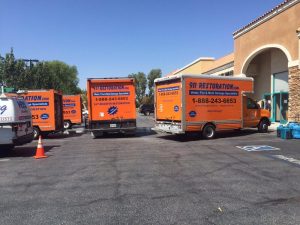 The experts at 911 Restoration of Vancouver can restore your property if you experienced flooding, sewage backup, or a pipe burst in British Properties. You can reach us 24/7/365 to get a Fresh Start. IICRC certified water damage restoration and mould removal techs can:
Race Out to Your Property Within 45 Minutes 

Complete a Water Damage and Mould Inspection

Handle Water Extraction and Dehumidification

Take Care of Mould Remediation

Clean Up Your Property and Remove Odors
British Properties flood cleanup and mould decontamination techs are standing by to take your call anytime of the day or night. You can reach out to us when you need help the most, such as after you experience a pipe burst. Techs can take on commercial and residential water damage restoration and mould removal in British Properties.
How Can Water Damage Restoration in British Properties Help You?
Mould removal and water damage restoration in British Property can bring your property back to perfect condition after a flood, pipe burst, sewage backup, or mould outbreak. The flood cleanup experts at 911 Restoration of Vancouver are licensed, bonded, and insured to:
Repair Damage from a RainWater Backup

Handle Your Needs After a Drain Tile Backup

Take On a Pipe Burst or Leaking Pipe

Deal with Ice Dams and Frozen Pipes

Focus on Ceiling Leaks and Carpet Water Damage

Check for Fungal Growth with a Mould Inspection

Complete Mould Decontamination

Renovate and Restore Your Property
You can get your peace of mind back if you have a flooded basement or crawlspace by contacting us. Let us deal with flood cleanup and mould remediation in British Properties so you can move forward with your life. We can get started now by offering you a water damage and mould inspection.
How Much Does Mould Remediation in British Properties Cost?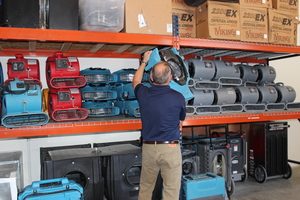 Here at 911 Restoration of Vancouver, we understand how important it can be to budget for your expenses. This includes water damage restoration and mould remediation. That's why mould decontamination techs can provide you with a cost estimate after they finish your water damage and mould inspection in British Properties.
In many cases, your property owner's insurance will cover some portion of your mould removal and water damage repair costs. However, you should be aware that insurance may not help if you experienced flooding or allowed mould to spread.
Make sure you begin prompt mould decontamination and flood cleanup in British Properties by contacting us right now for help. Let us take charge if you experienced a sump pump failure or if you have a flooded basement. Techs are ready to handle all aspects of mould remediation and flood cleanup today.
Servicing the cities of Abbotsford, Aldergrove, Arbutus Ridge, Burnaby, Coal Harbour, Cloverdale, Coquitlam, Deep Cove, Delta, Downtown, East Bay, East Side, East Vancouver, Gastown, Langley, Kerrisdale, Kitsilano, Ladner, Maple Ridge, Marpole, Mitchell Island, Mt. Pleasant, New Westminster, Newton, North Burnaby, North Vancouver, Point Grey, Port Coquitlam, Port Moody, Richmond, Santa Paula, Shaughnessy, South Vancouver, Steveston, Sunset, Surrey, Tsawwassen, Vancouver, Westchester, Westham Island, West Point Grey, West Vancouver, White Rock, Yaletown… and surrounding areas.