Water Damage Maple Ridge
911 Restoration Vancouver wants to make sure that any water damage like sewage backups or ceiling leaks to your home of office location in Maple Ridge gets taken care of right away.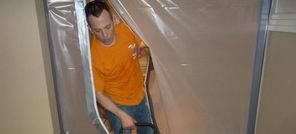 Our water damage Maple Ridge professionals want to keep your home in good shape through repairs and restorations.
Here are some things to remember about our water damage restoration services:
We always put the customer first in all situations
We do the insurance paperwork for our clients to make things easier for them.
We use only the latest drying technology.
Whenever you're facing this trouble, our technicians have the training and equipment necessary to give your home a fresh start.
Whenever you need help with these issues, our water damage Maple Ridge team can be there in no time. The moment you call us, you can expect us to be there within 45 minutes of your call in order to work on the issue right away.
We're available 24/7 to help you with roof leaks, pipe busts, and all other water damage situations, and provide your home with a fresh start!
Water Damage Emergencies Taken Care Of By Pros
Our water damage Maple Ridge team has over three decades worth of experience in dealing with all kinds of water damage situations. That experience, together with our training and advanced drying equipment will help our specialists deal with all major problems including: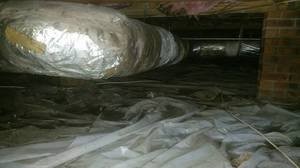 Roof damage and ceiling leaks
Water-based appliance hose ruptures
Sewage backups
Fire sprinkler malfunctions
Mould growth
Pipe bursts and other plumbing concerns
Running sinks or bathtub overflows
Inundated piping
To get started on the job, our team will be conducting a inspection and estimate of the current condition of your property. Through this assessment, we can better identify the source of the problem and recommend you with the best solutions and price.
Sewage Backup Extractions by The Experts
A sewage backup is one the major water damage situations that can affect your home. This is a problem that needs to be dealt with carefully and quickly.
Sewer water is brimming with all sorts of bacteria and waste that can cause significant damage to your floors, walls, textiles, and it can spread all manner of disease. Fortunately, 911 Restoration's water damage Maple Ridge team is fully prepared to take on this issue for you.
Our IICRC certified specialists will be providing you with the following services:
We will wear protective hazmat suits that will allow us to work on the problem safely and prevent the spread of disease and filth.
We will be using our advanced drying equipment to extract sewage from your home and remove moisture.
We will be using industrial strength cleaning solutions that will be able to kill bacteria without causing any further damage to your home's interiors.
Our team will be repairing any damage done to your home's plumbing system.
We will restore the damaged areas of your home and ensure that they look good as new.
We will be helping you file your claims with your insurance company.
Whenever trouble strikes in the form of a roof leak, sewage backup, water-based appliance leak, pipe burst, storm, or flood, trust that our water damage Maple Ridge team will get your home back in shape through top quality repairs and restorations. For a fresh start, give us a call today!