Fire Damage Restoration
When you need expert fire damage mitigation, homeowners can trust the fire damage restoration team at 911 Restoration of Vancouver to be the company that will help you even under the most dire circumstances.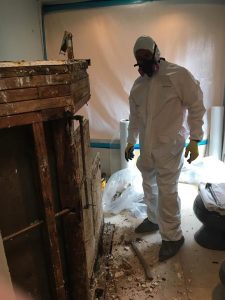 Our fire damage restoration staff in Vancouver are available 24/7/365 to assist you virtually any time, day or night, that way we can schedule a team to get to you as soon as possible. Call us at 778-665-0490 and allow us to provide you with a free visual inspection.

When you contact our office, we well take down the details of your situation and dispatch our fire damage restoration technicians in Vancouver, guaranteeing that we will get to you at your earliest convenience. You can rest assured that no matter what type of fire disaster you find yourself dealing with, our IICRC certified fire damage restoration team in Vancouver will provide you with services such as:
Smoke deodorization

Ash and tar cleanup

Removal of burned possessions

Replacement of fire damaged flooring

Restoration of smoke stained walls and ceiling

Water damage restoration

Overall comprehensive home damage repair

Cleanup of fire retardant chemicals
So, call our fire damage restoration pros in Vancouver as soon as the flames have been safely put out by professionals and we will kick the process off with a visual home inspection. Call restoration water damage experts at 778-665-0490 and see how we can help.

You Can Trust Our Company To Safely Recover Your Home From The Flames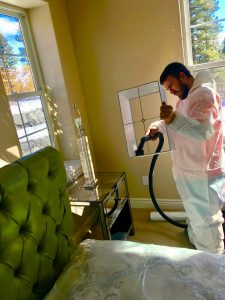 Due to fire sprinklers and hoses, homeowners need both fire and water damage cleanup after a fire has taken place, and our fire remediation crew members in Vancouver are able to safely and efficiently complete these tasks.
Water damage commonly accompanies fire damage and our fire remediation teams in Vancouver are well-trained in this kind of repair. We are equipped with top-of-the-line equipment to perform the most advanced home renovations.
Our many years in the industry guarantees that your home will be free of smoke stains, lingering odor, ash, tar and all signs of fire damage once we are doing working, giving you back the home you know and love.
Our fire remediation specialists in Vancouver want to be there for you during this overwhelming time, so call our fire remediation techs in Vancouver today and we will get your home clean using the most innovative techniques in the industry.
We Know How To Turn Smoke And Fire Damage Into A Fresh Start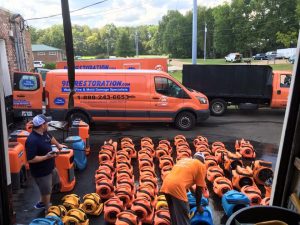 As prepared as you may think you may be, once a fire has broken out on your property, our fire damage restoration operation in Vancouver knows that you will be in need of the assistance of trained professionals.
You can't let any issues go unmitigated or else it will cause permanent damage, so it is necessary to get fire damage restoration workers in Vancouver to the home as soon as possible to begin repairs.
Even though at the beginning it is easy to feel defeated at the site of your charred home, our fire damage restoration members in Vancouver will show you how this whole experience can actually be positive in the end.
Providing you with this level of customer service is very important to our fire damage restoration techs in Vancouver, and we are passionate about proving our dedication to you and your household. Call our fire damage restoration experts at 911 Restoration today and owe will show you how smoke and ash can actually pave the way for a fresh start.