Water Damage and Mould Removal in Port Coquitlam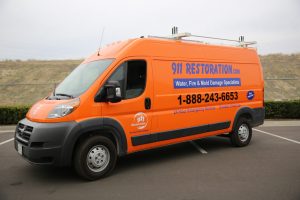 Are you dealing with a flooded basement, sewage backup, or pipe burst in Port Coquitlam? You can get professional help recovering from these emergencies by contacting 911 Restoration of Vancouver. Speak with IICRC certified water damage restoration and mould removal techs 24/7/365 to get a Fresh Start. Our techs can:
Reach Your Property Within 45 Minutes of Your Call

Perform a Professional Water Damage and Mould Inspection

Take Care of Water Removal and Dehumidification

Get Rid of Fungal Growth with Mould Remediation

Handle Odor Removal and Property Repairs
All techs at 911 Restoration of Vancouver are licensed, bonded, and insured to address your needs. You can reach out to us if you need flood cleanup and mould decontamination services in Port Coquitlam.
How Can Water Damage Restoration in Port Coquitlam Help You?
Mould removal and water damage restoration in Port Coquitlam can return your property to perfect condition after a pipe burst, flood, rain water backup, or mould outbreak. Port Coquitlam flood cleanup and mould remediation techs are on call if you need help:
Cleaning Up a Flooded Basement or Crawlspace

Recovering from a Drain Tile Backup

Disinfecting Your Property Following a Sump Pump Failure

Dealing with a Ceiling Leak or Leaking Pipe

Handling Frozen Pipes or an Ice Dam
Flood cleanup experts can assess your unique needs as they perform a water damage and mould inspection in Port Coquitlam. Mould decontamination techs will put your needs first as they restore your home or business.
Get back your peace of mind by allowing us to start water damage restoration and mould removal in Port Coquitlam for you right now. You can contact us if you're dealing with a pipe burst, flooding, or damage from a snowstorm.
Do You Need Professional Mould Remediation in Port Coquitlam?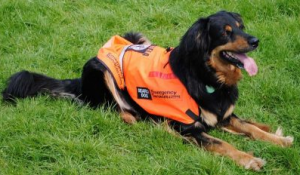 You may be wondering if you need mould remediation services following a pipe burst, rain water backup, or flood. Mould can grow quickly after any water damage event, which is why flood cleanup crews often perform mould inspections.
If Port Coquitlam water damage restoration crews spot signs of fungal growth, they can begin mould remediation right away. Getting professional help with mould decontamination can be very important as mould can thrive in hard-to-reach places, such as under the floor or behind walls.
Port Coquitlam mould remediation experts at 911 Restoration of Vancouver have the training and experience to eradicate fungal growth in your property. We can also dry out your home or business, reducing the odds that you'll face a subsequent mould outbreak.
Additionally, mould removal crews can ensure all signs of your mould infestation were removed by performing a final mould inspection in Port Coquitlam. Let us begin addressing all your property restoration needs now with water damage restoration and mould decontamination services.
Servicing the cities of Abbotsford, Aldergrove, Arbutus Ridge, Burnaby, Coal Harbour, Cloverdale, Coquitlam, Deep Cove, Delta, Downtown, East Bay, East Side, East Vancouver, Gastown, Langley, Kerrisdale, Kitsilano, Ladner, Maple Ridge, Marpole, Mitchell Island, Mt. Pleasant, New Westminster, Newton, North Burnaby, North Vancouver, Point Grey, Port Coquitlam, Port Moody, Richmond, Santa Paula, Shaughnessy, South Vancouver, Steveston, Sunset, Surrey, Tsawwassen, Vancouver, Westchester, Westham Island, West Point Grey, West Vancouver, White Rock, Yaletown… and surrounding areas.