Water Damage and Mould Growth in Downtown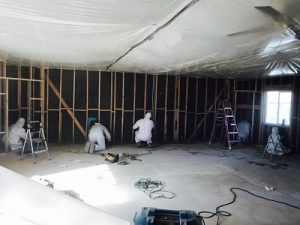 Water damage from a flooded basement, a sewage spill, or a pipe burst can cause massive destruction for property owners in Downtown. Fortunately, you can limit the damage to your property by contacting the water damage restoration crews at 911 Restoration of Vancouver. Give us a call at 778-665-0490 and see how we can help you.

The flood cleanup crews at 911 Restoration of Vancouver are:
Able to Reach Properties in Downtown Within 45 Minutes of an Emergency Call
Equipped to Begin Immediate Water Extraction

Prepared to Dehumidify Your Flooded Basement
Trained to Handle Mould Removal in Downtown
Mould can grow quickly after a pipe burst in Downtown. Beginning mould remediation and mould decontamination right away can help ensure that your property is returned to perfect condition quickly. Let the mould remediation pros at 911 Restoration of Vancouver perform a mould inspection and develop a personalized property restoration plan for you today. Give us a call at 778-665-0490 and we will always answer your call.

Get Professional Help with Water Damage Restoration in Downtown
Flood cleanup in Downtown can be accomplished quickly and with minimal stress if you contact water damage restoration professionals. The crews at 911 Restoration of Vancouver are licensed, bonded, and insured to take care of a flooded basement, pipe burst emergencies, and sewage spills.
You can reach out to us at any time of day if you need help with flood cleanup and water damage restoration in Downtown. Experienced technicians can:
Remove Water from Your Property

Repair Damage Caused by Rising Water
Handle Mould Removal and Mould Decontamination in Downtown
Let us begin the property restoration process right now by offering you a water damage and mould inspection in Vancouver. You can reach us at 778-665-0490.

Dealing with Mould Remediation in Downtown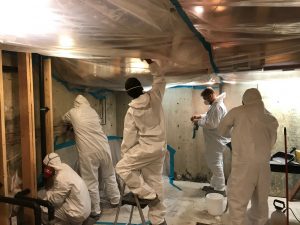 mould infestations can be an unfortunate side effect of heavy rains, pipe bursts, and sewage spills in Downtown. Many property owners discover that they need mould remediation services as part of the flood cleanup process.
911 Restoration of Vancouver can extract water from your flooded basement and offer you a mould inspection. Our mould experts are IICRC certified to:
Take On Commercial and Residential Mould Removal

Get Rid of Odors with Mould Decontamination
Pack Out and Store Your Non-Infested Possessions
Dealing with mould remediation in Downtown quickly after a water damage emergency can keep your mould infestation from getting further out of hand. Let us take care of a mould inspection and mould testing if you are dealing with a flooded basement, leaking pipe, or sewage spill.
You can get your life back to normal quickly after a water damage emergency by contacting 911 Restoration of Vancouver. Let our highly trained and experienced water damage restoration and mould removal technicians get to work for you now. We put your peace of mind first during the property restoration process, so call us for mould decontamination services right now at 778-665-0490.
Servicing the cities of Abbotsford, Aldergrove, Burnaby, Cloverdale, Coquitlam, Deep Cove, Delta, Downtown, East Bay, East Side, Langley, Kitsilano, Ladner, Maple Ridge, Marpole, Port Coquitlam, New Westminster, Mitchell Island, Newton, North Burnaby, North Vancouver, Point Grey, Vancouver, Port Moody, Richmond, Santa Paula, Steveston, Sunset, Surry, Tsawwassen, Westchester, Westham Island, West Point Grey, West Vancouver, White Rock… and surrounding areas.