Water Damage and Mould Removal Abbotsford
The water damage Abbotsford pros at 911 Restoration of Vancouver wants to make sure that you get a fresh start after a water disaster by providing you with our quality water damage repair and restoration services.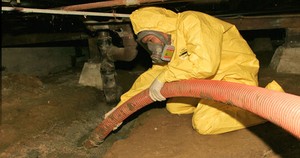 Pipe bursts, roof leaks, toilet overflows, flooding, and mould growth are all issues that can cause a lot of frustration and distress among homeowners. But don't you worry, because our water damage Abbotsford technicians are always prepared to lend you a hand.
Whenever heavy rains occur, your home in Abbotsford could become susceptible to issues like roof leaks, storm damage, and flooding.
When these problems do happen, it's going to take immediate action in order to prevent any further damage to your home. Fortunately, our mould removal Abbotsford team from 911 Restoration is available 24/7/365 to provide you with on the day service exactly when you need it.
Our water damage Abbotsford team will respond within 45 minutes of your call and once they arrive, they will provide a free inspection and estimate that will help determine the source of the problem and will help our mould removal Abbotsford pros provide you with the right solutions to your concern including drywall repairs and flood extraction.
Our Comprehensive Approach To Water Damage Restoration
The most difficult leaks to locate are on top of the roof. Not only is this because it is hard to literally see on the high plain, but also because water spots do not always correlate to where the actual leak is.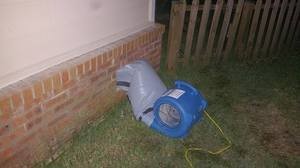 Our water damage Abbotsford experts will check your roof for you. Our mould removal Abbotsford techs know how to conduct a thorough inspection, which includes checking to see if there is vapor barrier between the ceiling drywall and the insulation in the  attic.
By moving the insulation you will be able to better see water stains on the actual plastic. Usually water streams in to vapor barrier through light fixtures in the ceiling.
Another cause of leakage could be if nails are missing from the framing. If your attic is cold (which it usually is) and condensation forms, then it can accumulate onto the nails. This water will then freeze when the temperature drops. Your attic will warm up, even if it is jus slightly, during the day, which will melt the frosted condensation that was on the nails, which will drop into the home. By clipping the nails with side-cutting pliers then you can reduce this leakage.
Whenever water damage affects your home, there can be more than meets the eye. Water damage like roof leaks, pipe bursts, and sewage backups can cause structural issues and cause mould growth. Here's what you can expect from us:
We have storage services keep your belongings safe while we perform our work.
We will be making use of the latest drying equipment to be able to extract water and moisture out of your home.
We will provide

mould

remediation that will make sure

mould

and any spores it may have released into your home are removed thoroughly.
For sewage backups, we will be making use of industrial strength cleaning solutions that will effectively decontaminate your home without causing further damage.
We will provide disaster damage restoration for homes affected by storms, flooding and other kinds of disaster.
Our licensed, insured, and bonded professionals will be checking and patching up any damage found on your plumbing system
Our technicians will be providing complete property restoration that will make sure your home looks good as new!
Our water damage Abbotsford team, with our almost four decades worth of experience, knows that there needs to be a comprehensive approach to repairing and restoring water damage.
Water Damage Restoration You Can Count On For A Fresh Start
Our experienced and trained mould removal Abbotsford professionals make it their personal mission to provide you with the quality water damage repairs and restorations you need.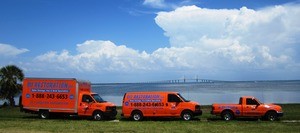 Our water damage Abbotsford pros will be working with only your absolute convenience and satisfaction in mind. Our mould removal Abbotsford techs will even work with your insurance company to help you file your claims.
With our comprehensive service, advanced equipment, and quick response, 911 Restoration is the company that you can always turn to for assistance in patching up that roof leak, pipe burst, or sewage backup.
When you find yourself in the middle of a flooding disaster, it may prove to be difficult to stay calm during such an event. However, with the water damage Abbotsford technicians on the job, you can rest assured knowing that we will to do whatever it takes to make you feel at ease during these situations.
Our mould removal Abbotsford specialists are licensed, bonded and insured to get the job done quickly, so when you call us you can be sure that you will get the attention you deserve. Our water damage Abbotsford technicians make it their duty to be constantly be available to you when they are on a job, and guarantee that they will do things correctly the first time around.
If your property is already amid a flooding or black water invasion of some sort, then contact our water damage Abbotsford team with 911 Restoration Vancouver for all the best services to get your home back on track today!