Water Damage Restoration in South Vancouver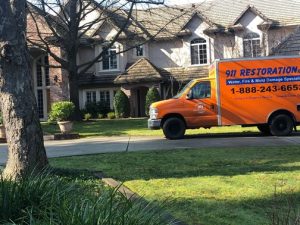 As a property owner in South Vancouver you know there are many benefits to owning your own place. You also know there is a lot of responsibility. Of the many responsibilities present, there is none as immediate as the responsibility to deal with any property damage that occurs. Water damage is the most common occurrence owners have to be concerned about thanks to the many ways it can happen. Anything from a leaky faucet to a full pipe burst can result in the need for professional water damage restoration. That's why our IICRC certified technicians are ready 24/7/365 to start working any mould remediation or water damage restoration needed by our South Vancouver customers. Whether you live in South Vancouver, Mount Pleasant, Kitsilano, or another city in the Vancouver area, we promise to arrive in 45 minutes ready to begin on your water damage restoration. Give us a call at 778-665-0490 and allow us to offer you a free visual inspection.

It only takes 24 hours for mould to start growing when water damage is present on the property. The longer you wait to address your water damage restoration problem, the more likely you are to need additional mould removal services. That's why the way to a simple resolution is with prompt water damage restoration. Prompt water damage restoration keeps mould remediation services away.
If you need mould remediation or water damage restoration be sure to call 911 Restoration at 778-665-0490. Our technicians will handle everything from mould inspection to flood cleanup. Call today to get the Fresh Start you need to move forward in South Vancouver and surrounding Vancouver area.
Water Damage Restoration
When it comes to water damage restoration, you need a fast response. More importantly, you need a comprehensive and qualified response that delivers guaranteed results. That's why it's recommended to work with IICRC certified technicians like the ones at 911 Restoration. Our continuing training and years of experience have helped us develop and deliver a flawless water damage restoration process to our South Vancouver customers. Our technicians are uniquely qualified to handle anything from flood cleanup to pipe bursts.
Our success lies in starting with our visual inspection. We always start with the inspection because it allows us to understand the extent of the water damage, mould status, and the repairs needed to restore the property to good as new. Once the inspection is complete, we can get to work on our water extraction and drying process. This step is completed with the latest in water extraction equipment and commercial dryers.
We don't consider the job complete until all property damage is resolved. In addition to repairing the source of the water damage, we also handle additional needs such as sheetrock installation to deliver a Fresh Start to our South Vancouver residents. 
As soon as you suspect mould or notice water damage, call 911 Restoration immediately at 778-665-0490. Don't wait to get the Fresh Start you need to move forward in South Vancouver.
Flood Damage Restoration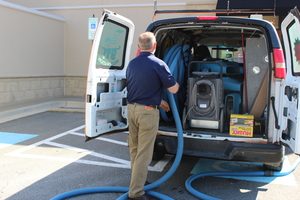 Flood damage restoration is the process we use when water levels are exceptionally high. High concentrations of water require a different approach than normal water damage restoration. Pipe bursts are the most common culprits, which is why a flooded basement is so common for owners. When this occurs, nothing less than flood cleanup will get the job done. We utilize an additional step at this point due to the contaminants present within floodwater. These contaminants if not addressed properly cause a health hazard for the residents in South Vancouver. 
To combat this potential health hazard we utilize a combination of decontamination and mould decontamination. During this step, we ensure all traces of bacteria and mould are eliminated. After the property has been sanitized we proceed to dry out the property using our tested water damage restoration process. As a final step, we take the time to address any needed repairs before we depart. If needed, we will also work with you on your insurance claim so you can get the assistance you need when you need it.
Call 911 Restoration immediately as soon as you are aware of the need for emergency restoration services. Get the Fresh Start you need to begin anew in South Vancouver. Our phone number is 778-665-0490.

Servicing the cities of Abbotsford, Aldergrove, Arbutus Ridge, Burnaby, Cloverdale, Coal Harbour, Coquitlam, Deep Cove, Delta, Downtown, East Bay, East Side, East Vancouver, Gastown, Kerrisdale, Kitsilano, Ladner, Langley, Maple Ridge, Marpole, Mitchell Island, Mt Pleasant, New Westminster, Newton, North Burnaby, North Vancouver, Point Grey, Port Coquitlam, Port Moody, Richmond, Santa Paula, Shaughnessy, South Vancouver, Steveston, Sunset, Surrey, Tsawwassen, Vancouver, West Point Grey, West Vancouver, Westchester, Westham Island, White Rock, Yaletown, and surrounding areas.