Sewage Backup & Cleanup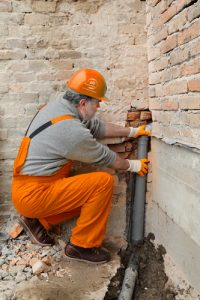 You deserve to get professional, same-day services handling a sewage backup. Property owners in Vancouver, Surrey, and Downtown can get the sewage cleanup services they need by contacting the techs at 911 Restoration. Our crews can reach your property within 45 minutes of an emergency call and we keep the phones open 24/7/365. Our phone number is 778-665-0490 and allow us to provide you with a free visual inspection.

Sewage spills can lead to tremendous amounts of damage if they are not professionally handled as quickly as possible. The sewage cleanup techs at 911 Restoration of Vancouver have the training to take on both commercial and residential sewage water backups immediately and effectively.
Let our sewage water damage cleanup crew offer you the help you need right away after sewage floods into your home or business in Vancouver, Downtown, or Surrey. We can focus on toilet water damage as well as damage caused by a pipe burst emergency.
Our crews know that sewage water damage can occur during any time of the year. Let us offer you the assistance you need if a sewage pipe freezes and breaks in the winter months, or if heavy rains throughout the spring and fall lead sewage to backup into your home or business.
You can rely on us to offer you comprehensive IICRC certified sewage restoration services. Let us bring cutting-edge equipment and cleaning techniques directly to you. The 911 Restoration of Vancouver techs take sewage cleanup seriously and they won't rest until your property is returned to the perfect condition that you deserve. Give us a call at 778-665-0490 and see how we can help.

Types of Sewage Water Damage in Vancouver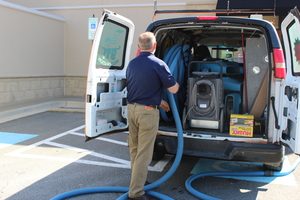 Sewage backups in Vancouver can occur for a number of reasons in Vancouver, Downtown, and Surrey. Sometimes, sewage pipes become clogged, especially if they are used as a way to dispose of grease. Roots may also grow right into some types of sewage pipes, where they spread and lead to total blockages that leave sewage with nowhere to go but back into your home or business.
You may also experience a sewage water backup after especially heavy rains. Some sewage systems are not designed to properly handle large amounts of rain. The excess water can push sewage back into your property, leading to toilet water damage requiring sewer backup cleanup in Vancouver in both commercial and residential properties.
The damage caused by a sewage spill can take a variety of forms. Any form of water can warp your floors, ruin your drywall, and destroy your possessions. Additionally, sewage contains bacteria and pathogens that can be dangerous to your health. You might also experience mould growth after a sewage spill.
Fortunately, the mould cleanup crews at 911 Restoration of Vancouver are licensed, bonded, and insured to handle all of these issues by:
Quickly Removing Sewage Water from Your Home or Business

Cleaning and Disinfecting Any Areas Impacted by Sewage Water

Mitigating Sewage Water Damage by Repairing Damaged or Leaking Pipes

Assessing Your Property for Signs of Mould Growth

Taking Care of Odor Removal after a Sewage Spill
Get the professional help you need to carry out the sewage restoration process by calling 911 Restoration of Vancouver today at 778-665-0490. Let us put you on the road to a Fresh Start after a sewage spill.
Local Sewage Cleanup Services Are Only a Phone Call Away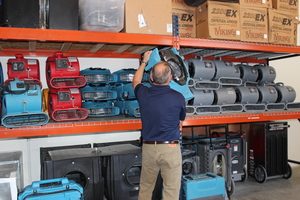 The damage caused by raw sewage can increase if sewage water is allowed to remain in your home or business. You can get immediate help with raw sewage removal by contacting 911 Restoration of Vancouver at any time of the day or night. Our crews can even help if the sewage spill led to a flooded basement.
Let us utilize our professional-grade water pumps, fans, air movers, and dehumidifiers to handle your sewage water backup. We use specialized cleaning equipment and disinfectants to take care of sewage water cleanup and to totally remove the odors associated with a sewage spill, so your property can be returned to pristine condition.
The pros at 911 Restoration of Vancouver are ready and prepared to offer you the help you need to recover from a commercial or residential sewage backup in Vancouver. We can offer you a visual inspection for property owners only in Vancouver, Downtown, and Surrey to assess the damage caused by any sewage water backup.
You deserve help from a water cleanup company that puts your peace of mind first after a sewage spill. Let our sewage restoration techs provide you with the help you need to get back on track after a sewage spill or toilet overflow. We can return your property to better-than-new condition so you can get a Fresh Start today. Give us a call at 778-665-0490.

Serving the communities of Abbotsford, Aldergrove, Arbutus Ridge, British Properties, Burnaby, Capilano, Coal Harbour, Cloverdale, Coquitlam, Deep Cove, Delta. Downtown. East Bay. East Side. Fort Langley. Gastown. Horshoe Bay. Langley, Lions Bay, Lynn Valley, Kerrisdale, Kitsilano, Ladner, Maple Ridge, Marpole, New Westminster, Metro Vancouver, Mitchell Island, Mt Pleasant, Newton, North Burnaby, North Vancouver, Point Grey, Port Coquitlam, Pitt Meadows, Vancouver, Port Moody, Richmond, Santa Paula, Shaughnessy, Steveston, Sunset, Surrey, Tsawwassen, South Vancouver, East Vancouver, Westchester, Westham Island, West Point Grey, West Vancouver, White Rock, Yaletown and surrounding area.