Water Damage White Rock
911 Restoration Vancouver is the fresh start company that can refurbish your home to look good as new after a water emergency like a roof leak or pipe burst strikes!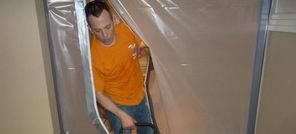 When you're faced with water damage situations, our water damage White Rock team can offer you the highest quality of repairs and restorations that will ensure your home returns to being safe, comfortable, and beautiful.
Even when major disasters like storms and flooding affect your home, our expertise will ensure you get a fresh start. Our water damage White Rock specialists are licensed, insured, and bonded to patch up any water-related emergency with speed and care.
We will resolve those issues right away through our response time of within 45 minutes. Through our quick response, we'll make sure that any further harm like drywall flooding, wood rot, or mould growth is prevented.
You can count on our team any time water damage occurs. Our lines are always open and our team is available 24/7/365 to provide on the day service. When you leave those repairs to us, you can trust that your home will be in good hands.
Taking a Stand Against Water Damage with These Tips
Water damage can come into your home in a lot of ways and it can affect your home in different ways too. Whatever the water situation you're faced with, it's important that you get in touch with our water damage White Rock experts right away.
Here's what you should keep in mind:
Watch out for the warning signs like ceiling stains, rust on the pipes, and low pressure in the faucets. These could mean there's something wrong with the roof and your plumbing system. Resolve these issues as soon as you detect them to avoid roof leaks and pipe bursts from causing major harm to your home.
Make sure you prevent clogging gutters and downspouts by conducting regular cleaning. Preventing clogs helps prevent overflows that can lead to roof and foundation damage.
Keep your water-based appliances well-maintained. This includes checking the hoses or connectors for any signs of wear and tear. Replace these components if necessary to avoid bursting or leaking in the future.
We have nearly four decades worth of experience in handling water damage situations and helping homeowners get a fresh start through repairs and restorations.
Aside from the work we can provide to restore your home, we offer help in every way we can which includes providing you with helpful tips so you can take a proactive approach to preventing water damage emergencies in the future.
Providing You With Quality Water Damage Restorations
To be able to provide immediate and adequate water damage relief, our team will be making use of our advanced drying equipment and techniques that will extract water and remove moisture from your home effectively.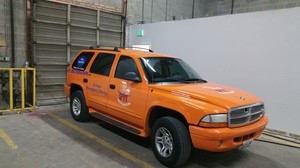 Some things to remember about our quality restoration work:
We work with all insurance companies to take care of you and your home properly.
We will always offer you a very affordable price for any work we do.
Our technicians always put the customer first on all projects big or small.
We go the distance with a total dedication to professionalism.
We will be working with your convenience in mind, so you can also expect us to help you file your claims with your insurance company.
Our water damage White Rock team is ready to offer you the highest level of repair and restorations.
If your home or office location is already dealing with a flooding incident of some sort, then contact our water damage restoration White Rock team with 911 Restoration Vancouver today!