Water Damage Restoration in East Vancouver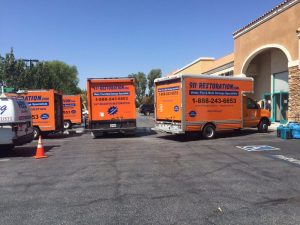 Being a property owner in East Vancouver can have many benefits, but it also comes with an equal amount of responsibility. One of them is the need to take care of any property damage that occurs. While this can be many things, the most common example property owners face is water damage. This is largely due to anything from a ruptured appliance hose to a full pipe burst causing a need for professional water damage restoration services. That's why our IICRC certified mould removal technicians are ready 24/7/365 to begin working on any mould remediation or water damage restoration needed by our East Vancouver customers. Water Damage can be caused by a variety of issues, from drain tile backup to rain water backup or sump pump issues. Whether you live in East Vancouver, Kitsilano, South Vancouver, or another city in the Vancouver area, we promise to arrive within 45 minutes ready to start working on your water damage restoration. Give us a call at 778-665-0490 and allow us to offer you a free visual inspection.

Mould only needs a little bit of time to begin growing. More specifically, it only takes 24 hours when water damage is present. The more you delay in taking care of your water damage restoration, the more likely you will need to invest in additional mould removal services. That's why the true solution is to simply begin your water damage restoration efforts promptly. 
As soon as you need mould remediation or water damage restoration call 911 Restoration. Our technicians will assist you with anything from mould inspection to flood cleanup. Call us today at 778-665-0490 to get the Fresh Start you need to begin anew in East Vancouver and surrounding Vancouver area.
Water Damage Restoration
With water damage restoration, the main focus is a fast response. However, the key is to ensure that the response is also the correct one so you can prevent additional complications down the road. You can make sure that's the case for you when you sign on with the IICRC certified technicians at 911 Restoration. Our technicians have honed their water damage restoration process to perfection thanks to a combination of ongoing training and multiple years of experience. Whether your water damage is caused by rain water, drain tile, sump pump, or some other kind of household backup, you can count on us.
Before we unpack any equipment, we always start with a visual inspection. This visual inspection is the key to our success because it gives us the opportunity to understand the extent of the water damage, status of any mould already present, and the repairs needed to restore the property to good as new. Once the inspection is finished, we can get to work on our water extraction and drying process. We use nothing less than the latest water extraction equipment and commercial dryers to completely dry the property out.
We don't just dry the property out. We also take the time to repair the source of the water damage as well as anything else that needs repair work done. Some of our additional services include sheetrock and flooring installation for our East Vancouver residents. This is because we guarantee nothing less than a Fresh Start to our East Vancouver customers. 
Once you notice or suspect mould or notice water damage, call 911 Restoration immediately. We'll be sure to show up in 45 minutes to begin on your mould remediation and water damage restoration. Don't wait to get the Fresh Start you need to move forward in East Vancouver. Our phone number is 778-665-0490.

Flood Damage Restoration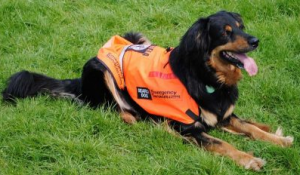 Flood damage restoration is a process that's performed any time the water levels are exceptionally high.  The most common source of flooding is a pipe burst, which is why a flooded basement is so common for property owners. Our flood cleanup process is our modified approach to water damage restoration. The modification is necessary because of the contaminants, such as sewage backup, present with floodwater. If left unaddressed, this can result in a serious health hazard for our East Vancouver residents. 
When you call us to fix your flooded basement, our first step is a combination of decontamination and mould decontamination. This step is necessary to ensure all traces of bacteria from sewage backup and mould are neutralized. Once this step is complete, we can get to work on our normal water damage restoration process. During this part of the process, we dry out the property and also perform any needed repair work. 
Call 911 Restoration at 778-665-0490 if you need emergency restoration services. Get the Fresh Start you need to begin anew in East Vancouver.
Servicing the cities of Abbotsford, Aldergrove, Arbutus Ridge, Burnaby, Cloverdale, Coal Harbour, Coquitlam, Deep Cove, Delta, Downtown, East Bay, East Side, East Vancouver, Gastown, Kerrisdale, Kitsilano, Ladner, Langley, Maple Ridge, Marpole, Mitchell Island, Mt Pleasant, New Westminster, Newton, North Burnaby, North Vancouver, Point Grey, Port Coquitlam, Port Moody, Richmond, Santa Paula, Shaughnessy, South Vancouver, Steveston, Sunset, Surrey, Tsawwassen, Vancouver, West Point Grey, West Vancouver, Westchester, Westham Island, White Rock, Yaletown, and surrounding areas.