Water Damage and Mould Removal in Pitt Meadows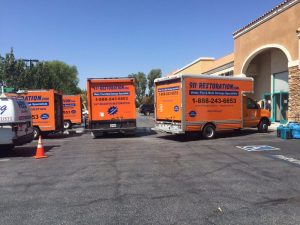 Are you dealing with property damage caused by a flood, sump pump failure, or pipe burst in Pitt Meadows? If so, the help you need is available from 911 Restoration of Vancouver. You can reach out to us 24/7/365 to speak with IICRC certified water damage restoration in Pitt Meadows and mould removal techs. We can reach your property within 45 minutes to:
Assess Your Needs with a Water Damage and Mould Inspection

Begin Prompt Water Damage Repair in Pitt Meadows

Completely Dry and Dehumidify Your Property

Take Care of Mould Remediation

Handle Odor Removal and Property Repairs
You can get the assistance you deserve now with flood cleanup and mould decontamination in Pitt Meadows. Let us provide you with tireless services if you experienced a mould outbreak, a rain water backup, a pipe burst, or any other property disaster.
What Equipment is Used in Water Damage Restoration in Pitt Meadows?
Water damage restoration and mould removal in Pitt Meadows require the use of specialized equipment. Flood cleanup and mould remediation specialist may arrive at your property armed with:
Pumps to Quickly Remove Water

Infrared Scanners to Identify Hidden Moisture

Fans and Dehumidifiers to Dry Your Home or Business

Protective Gear to Handle Mould Decontamination

Plastic Sheeting to Isolate Damaged Areas

Air Filters to Remove Mould Spores

Specialized Cleaners to Disinfect Your Property
Mould decontamination crews can determine the equipment they need as they complete your water damage and mould inspection in Pitt Meadows. Let us assess your needs if you have a flooded basement, a drain tile backup, a sump pump failure, or a pipe burst. Begin water damage restoration service and mould remediation in Pitt Meadows today.
Will Mould Remediation in Pitt Meadows Take a Long Time?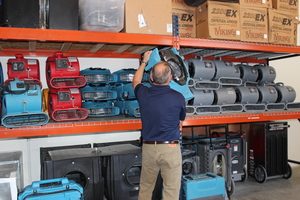 In many cases, the techs at 911 Restoration of Vancouver can complete flood cleanup and mould remediation within 1-to-5 days. However, mould removal and water damage repair in Pitt Meadows may take longer depending upon:
The Type of Damage You Sustained

The Amount of Time Water Sat in Your Property

The Extent of the Water Damage

The Type of Mould Growing in Your Property
You can secure a more accurate estimate for mould decontamination and flood cleanup in Pitt Meadows by allowing us to complete a mould inspection for you. Let us thoroughly inspect your property if you experienced a pipe burst or if you have a flooded basement in Pitt Meadows.
Get the dedicated support you need after any water damage emergency in Metro Vancouver. Techs are standing by to give you back your peace of mind and to offer you a Fresh Start following a rain water backup, sewage backup, or flood. Mould removal experts can develop a plan for you after they complete your mould inspection.
Servicing the cities of Abbotsford, Aldergrove, Arbutus Ridge, Burnaby, Coal Harbour, Cloverdale, Coquitlam, Deep Cove, Delta, Downtown, East Bay, East Side, East Vancouver, Gastown, Langley, Kerrisdale, Kitsilano, Ladner, Maple Ridge, Marpole, Mitchell Island, Mt. Pleasant, New Westminster, Newton, North Burnaby, North Vancouver, Point Grey, Port Coquitlam, Port Moody, Richmond, Santa Paula, Shaughnessy, South Vancouver, Steveston, Sunset, Surrey, Tsawwassen, Vancouver, Westchester, Westham Island, West Point Grey, West Vancouver, White Rock, Yaletown… and surrounding areas.