Mold Removal
If your household becomes affected by a flood you can reach out to the mould removal Vancouver specialists at 911 Restoration of Vancouver and we will work quickly to get your home clean and dry.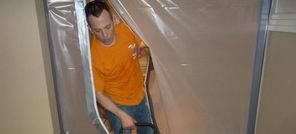 Our mould removal Vancouver unit are available 24/7/365 to help you around the clock, and we guarantee to arrive as soon as we can to being implementing remediation efforts.
Once we arrive on the scene we will conduct a free visual mould inspection, which will give the homeowner and the workers the full idea of what work needs to be done on the home.
Our mould removal Vancouver crew are IICRC certified to provide you with mould removal remediation services, including:
Mould infestation cleanup

Fungus and mould decontamination

Mildew deodorization

Water damage remediation

Mould testing services

Visual mould inspection

Mould spore removal

Comprehensive mould and water extraction

Reparations of the source of the mould growth
When you hire our mould removal Vancouver techs, we come equipped with professional equipment to offer you services the same day we arrive, so call us today.
When It Rains We Will Do Whatever It Takes To Prevent Mould Growth
Unlike other companies, our mould removal Vancouver crew will always be there to help you at the most inconvenient time. We don't mind if it is the middle of the night or a holiday weekend, because we are ready for anything, at any time.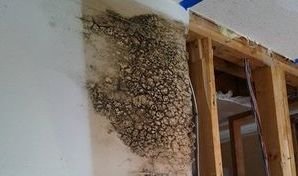 When our mould removal Vancouver operation is called to a job we always bring our top of the line gear, because we want to be ready to get to work right away.
We also focus especially on repairing water damage when mould is involved. Where there is moisture, there is usually mould, so our mould removal Vancouver techs always check for fungus, even if that wasn't the initial reason for your call.
By implementing these comprehensive services our mould removal Vancouver experts hope to make you feel like we have got you covered on all ends, because your satisfaction is our ultimate goal. Call our mould removal Vancouver team the moment you notice any level of invasive water in your household, and we will get you quickly despite rain, sleet, snow or time.
Our Water Cleanup Pros Always Put The Customers' Wellbeing First
You can count on our mould removal Vancouver crew to always conduct top notch mould removal repair and restoration on our customers' houses, because we treat everyone's home as if it were our own.

The great work our mould removal Vancouver operation provides you with will ensure that your home will not experience future instances of water-based damage. On top of implementing efficient cleanup, we also guarantee around the clock customer service.
All of our years of experience in the home restoration field have helped our mould removal Vancouver members better understand you, which will help us do our job better.
Your emotional wellbeing is incredibly important to us, so call our mould removal Vancouver professionals at 911 Restoration of Vancouver today and our mould removal Vancouver team will show you just how dedicated we can be.