Water Damage and Mould Removal Aldergrove
Whenever you're in need of expert assistance to fix a roof leak or patch up leaking pipes, the water damage Aldergrove experts from 911 Restoration Vancouver are ready to lend you a hand.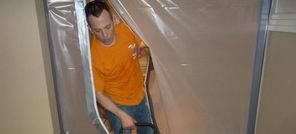 If your washing machine overflows and water begins flooding the household, you can depend on the water damage Aldergrove techs to fix the problem at the source.
Our mould removal Aldergrove specialists make it easy for you to get help, keeping our office agents available 24/7/365, all year round, so you can call our water damage Aldergrove team virtually any time.
When homeowners contact our mould removal Aldergrove experts, they can rest assured that our water damage Aldergrove specialists will get to your home within 45 minutes of receiving your emergency call. Once we arrive, our water damage Aldergrove crew will begin same day service that will get your home dry and clean right away, such as:
Mouldy crawlspace cleanup
Repair of ruptured washer hose
Water extraction in flooded basement
Comprehensive mould and water damage repair
Mould infestation cleanup
Sanitization after toilet overflow
Restoration of pipe bursts
Emergencies like leaks, pipe bursts, and floods can often come unexpectedly and you may not be completely prepared when they occur. Our mould removal Aldergrove team have decades worth of experience in dealing with a variety of water damage concerns and we work with IICRC certified professionals to assist homeowners with repairing those issues.
For all of these issues, 911 Restoration's water damage Aldergrove team is licensed, insured, and bonded to take care of all of these by providing comprehensive solutions that will take care of all aspects of the repairs. So, call our mould removal Aldergrove operation we will get into those hard to reach places to check for water and our water damage Aldergrove pros will provide you with a free home inspection today!
Dealing with Water Damage Right Away to Prevent Mould Growth
Excess moisture within your home can be due to water damage like pipe bursts and roof leaks. This excess moisture can create the ideal environment for mould to start growing.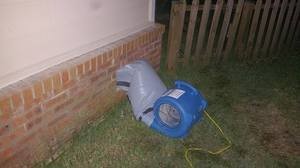 A fungi infestation can occur quickly because mould can start growing within 24 hours of a leak occurring within your home. You're going to need the quick response of 911 Restoration's water damage Aldergrove team to get those leaks repaired and the mould removed fast.
The presence of mould can cause wooden sections of the property to deteriorate rapidly. Mould may also cause your health to go into decline if you breathe in the spores on a regular basis.
If you suspect your home of being affected by a mould infestation, our technicians will conduct a free visual inspection. Our mould removal Aldergrove technicians will detect and repair leaks and water damage, and conduct mould remediation services that will get rid of mould and any spores it may have released into your home.
Our water damage Aldergrove experts will be using our advanced drying technology to remove water and moisture from your home, so you don't have to worry about future instances of mould growth.
If there are cracks in your shower pan unbeknownst to you, then it makes it easy for water to seep into your bathroom and invade the floor and walls. Our water damage Aldergrove technicians are well-versed in bathroom restoration, so you can depend on our mould removal Aldergrove agents to get the area looking beautiful again.
There are certain steps you can expect to take place during a bathroom renovation, such as  the flooring removal, drywall replacement and installing a new shower pan and membrane.
It can be difficult to patch up these types of leaks, especially since they are constantly being exposed to water during showers and baths. This is why it is more successful to just replace the damaged tub and/or shower instead of relying on sealant.
Call our water damage Aldergrove team when you notice suspicious water on the bathroom flood and our mould removal Aldergrove specialists will provide you with thorough and complete care.
Water Damage Repairs That Will Keep Home Safe
The quick response, advanced equipment, experience, and skills of our water damage Aldergrove techs make 911 Restoration the company that can best handle your various water damage emergencies with ease.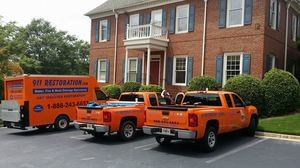 Our mould removal Aldergrove specialists will be working with only your utmost satisfaction in mind so you can expect our water damage Aldergrove team to be offer you the highest quality of repair and restorations.
Our water damage Aldergrove experts will make sure that you get the help you need right away, so we can prevent any further damage to your home. When you call our mould removal Aldergrove professionals, you can expect us to be there quickly.
Our water damage Aldergrove unit understands how overwhelming it can be to find out that fungi is growing in your family home, so our mould removal Aldergrove crew makes our best effort to constantly be accessible to our customers. Since we are open around the clock, you can call our water damage Aldergrove agents literally any time you have a question or a concern, and a service agent will be available to help you.
This includes any questions you may have about the financial aspect of the process, as well. As far as insurance goes, every policy is different, with some covering mould and others not, but our mould removal Aldergrove staff will go over the details and figure it out together.
Even if the issue occurs in the dead of night, count on our water damage Aldergrove team to be standing by around the clock to provide you with on the day service that will resolve your water issues right away. For a fresh start, make sure you sure call our water damage restoration Aldergrove technicians with 911 Restoration Vancouver for all the best services today!