Water Damage Coquitlam
Even though water damage like pipe bursts or roof leaks can occur any time, anywhere and from multiple causes, homeowners in Coquitlam can stay calm during these situations knowing that 911 Restoration Vancouver is available around the clock to send the water damage Coquitlam pros to assist you.
Our Coquitlam water removal technicians have the training to mitigate any water issue your home might come into contact with, such as:
Toilet overflows
Fire sprinkler malfunctions
In order to make sure that you always have help, the Coquitlam flood removal team keeps their offices open and available 24/7/365 with service agents standing by to take your calls at all hours of the day or night.
We will send water damage cleanup crews to your doorstep within 45 minutes, because we understand how crucial it is to get the water off the surfaces of your property quickly to prevent rot and mould from setting in.
Call us as soon as you need restorative services of any degree and we will do everything we can to get your home up and running again in no time at all!
We Understand How To Rectify The Side Effects of Water Damage
Our Coquitlam water extraction specialists know that circumstances like storm damage and basement emergencies require prompt attention.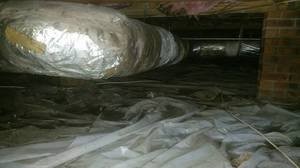 In order to help remediate these situations as quickly as possible, we offer the latest drying technology to pump water out of the property and preventing mould growth.
When it comes to mould, it is necessary to get it thoroughly removed, not only because it looks unappealing, but because it has the potential to affect your health.
If you inhale mould spores it can cause breathing problems, headaches, itchy eyes, skin rashes and other allergy-like symptoms.
Our entire company is licensed, insured, & bonded to conduct home inspections as soon as we arrive on the scene, so you can rely on us to handle any water disaster that comes our way.
Give us a call if you even have the slightest feeling that your home might contain mould, and we will come check it out right away.
You Can Depend On Us To Help You Through The Flood Removal Process
Regardless of the cause of water damage, our dedicated team of Coquitlam professionals are IICRC certified to implement all types of water disaster clean up techniques on your home.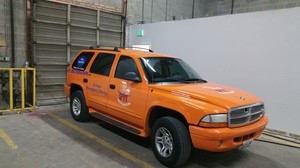 Along with our plumbing expertise, we can also help you figure out your insurance policy. 
We have many years of experience working with major insurance companies, so you can come to our Coquitlam water damage restoration staff if you want us to do it all for you.
Even though we offer affordable prices, we still want you to get the insurance coverage you deserve.
We will file your claim and do all the follow up work for you, so you can sit back and relax.
Call our water damage Coquitlam leak repair unit with 911 Restoration Vancouver to get fast and efficient clean up of water heater leaks, washer hose bursts or any other water-related incident you may experience, and our dedicated staff will get to work restoring both your home, and your life today!