Water Damage Restoration in Burnaby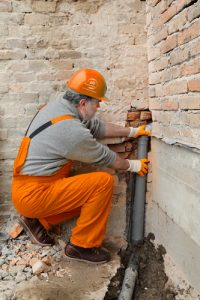 As a property owner in Burnaby, you're more familiar with the problems that property damage brings than you would like. It can be challenging to stay on top of these issues considering how common some of them are. For example, water damage is extremely common thanks to the many ways it can occur. Anything from a ruptured appliance hose or ceiling leak to a full pipe burst or flooded basement can make professional water damage restoration services a necessity. That's why our IICRC certified technicians are standing by 24/7/365 to begin working on any mould remediation or water damage restoration needed by our Burnaby customers. Our phone number is 778-665-0490, give us a call and see how we can help. Whether you live in Burnaby, White Rock, Westham Island, or another city in the Vancouver area, we guarantee our arrival within 45 minutes ready to get started on your water damage restoration.
It only takes 24 hours for water damage to begin producing mould . The more time goes on, the greater the spread of mould growth making it likely you'll need additional mould removal services. That's why the best way to avoid this future is to begin your water damage restoration as soon as you're aware of the problem. Whether you have water damage or mould as a result of sewage backup, rain water buildup, or sump pump failure, you can count on the experts at 911 Restoration of Vancouver.
As soon as you're aware of the need for mould remediation or water damage restoration services, call 911 Restoration. Our technicians are ready and willing to handle everything from mould inspection to flood cleanup. Call us today at 778-665-0490 to get the Fresh Start you need to begin anew in Burnaby and surrounding Vancouver area.
Water Damage Restoration
Water damage restoration is a process that requires more than a fast response. It also requires a comprehensive approach that is handled in a specific manner to protect against future complications. At 911 Restoration, we understand that, which is why our technicians have perfected their water damage restoration process for our Burnaby customers. By using a combination of ongoing training and years of experience, we're prepared to handle anything from flood cleanup to pipe burst repairs to flooded basements.
Before we unload a single piece of equipment, we begin with our visual inspection. The visual inspection is the secret to our success because it grants our technicians the ability to understand how extensive the water damage is, what the mould situation is, and the repairs needed to restore the property to good as new. After the inspection is finished, we can start work on our water extraction and drying process. This step is done with the latest water extraction equipment and commercial dryers. We also verify our effectiveness by using infrared cameras to detect any wet spots our eyes might have missed. This is especially helpful in rooms that are naturally dark.
If you suspect mould or notice water damage, call 911 Restoration promptly at 778-665-0490. We guarantee our arrival within 45 minutes to begin working on your mould remediation and water damage restoration. Don't delay in getting the Fresh Start you need to move forward in Burnaby.
Flood Damage Restoration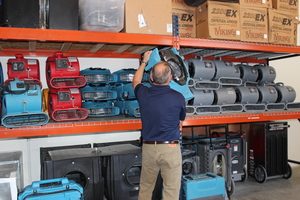 The flood damage restoration process is similar to standard water damage restoration, but it allows for a couple of differences. The excess amount of water needs to be handled safely to prevent future problems after cleanup. The most common reason for flooding is a pipe burst, which is a flooded basement and attic are common occurrences. These pipes contain materials ranging from dirt to raw waste depending on what type of pipe is compromised. As a result, flood cleanup is necessary to address the problem. 
With flood cleanup, our first step during flood cleanup is to implement a combination of decontamination and mould decontamination. This step is performed to ensure all traces of bacteria and mould are neutralized for our Burnaby customers, since sometimes sewage backup mixes in with flood water. After this step is complete, we can move onto our water extraction and drying process. During this process, we also identify areas of the property that need to be repaired. After the property is completely dry, we'll take care of the repairs before we leave as part of our comprehensive approach to flood damage restoration.
Call 911 Restoration immediately at 778-665-0490 for any emergency restoration services needed. Get the Fresh Start you need to start over in Burnaby.
Servicing the cities of Abbotsford, Aldergrove, Arbutus Ridge, Burnaby, Cloverdale, Coal Harbour, Coquitlam, Deep Cove, Delta, Downtown, East Bay, East Side, East Vancouver, Gastown, Kerrisdale, Kitsilano, Ladner, Langley, Maple Ridge, Marpole, Mitchell Island, Mt Pleasant, New Westminster, Newton, North Burnaby, North Vancouver, Point Grey, Port Coquitlam, Port Moody, Richmond, Santa Paula, Shaughnessy, South Vancouver, Steveston, Sunset, Surrey, Tsawwassen, Vancouver, West Point Grey, West Vancouver, Westchester, Westham Island, White Rock, Yaletown, and surrounding areas.