Water Damage Surrey
911 Restoration Vancouver understands that water damage like leaks  need to be abated immediately in an effort to cut short the losses and the costs that will accompany any repairs, which is why our water damage Surrey pros are available 24/7/365.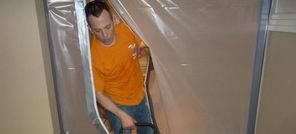 Make sure to contact the Surrey water damage remediation technicians at the first signs of water damage, so we can get started implementing the following services:
Flooded bathrooms

Toilet overflows

Pipe bursts

Mold decontamination

Mildew odor removal
The Surrey water damage cleanup crew wants get to work on your water emergency within 45 minutes of your call every time, no matter what degree your emergency is, or when it happened to occur.
We just always want to begin recourse as fast as possible to do the best work we can to take care of your home.
Our Surrey flood removal team will give you our same day service in conjunction with a free home inspection, so that we can get an idea of the work involved in repairing your home, as well as giving you an idea of the cost of the work.
Should you need to inquire about the nature of your water damage or mold growth, then contact our Surrey water removal specialists today and we will give you all the information you will need.
Unmitigated Water Damage Has The Potential To Cause Mold
Our Surrey water extraction professionals are masters of their trade, and will go to work with sump pumps and professional grade drying technology to get your home free of all moisture.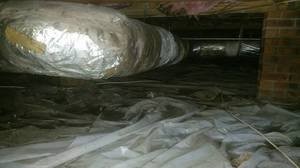 This will greatly decrease the likelihood of mold spores developing into a full blown infestation on your property.
The Surrey flood mitigation experts have come to understand through decades of field research that even a small amount of water can cause mold to grow in your home.
By offering free visual mold inspections, we are able to check even the most hidden corners of your property to make sure that every mold spore is found and subsequently removed.
For your best chances of obtaining a fungus-free household after water damage has taken place, contact our Surrey water damage restoration agents, so that we can take care of it safely and securely for you from the first minute we arrive on the scene
We Are Your Reliable Source For All Your Water Damage Needs
Water damage Surrey staff members have years of unmatched experience and restoration capabilities that no one else in the industry can match.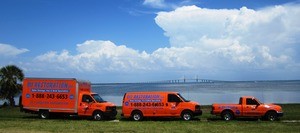 All of our Surrey flood cleanup specialists have been great working relationships with major insurance companies, making them experts at understanding insurance policies.
We will take over the whole process for you, from filing the claim to communicating with your insurance representatives to get you the coverage you deserve.
Customer service is very important to us, and making sure you get water damage restoration at an affordable cost is something we want all of Surrey homeowners to experience.
So if your home is experiencing a flood, leak or any other kind of water catastrophe, then contact our water damage Surrey experts with 911 Restoration Vancouver today!