Water Damage and Mould Removal in Metro Vancouver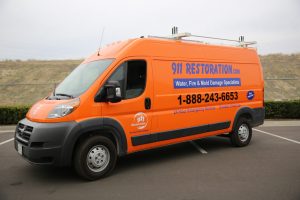 The professionals at 911 Restoration of Vancouver can help if you experienced flooding, sewage backup, or a pipe burst in Metro Vancouver. IICRC certified water damage restoration and mould removal techs can reach your property within 45 minutes of an emergency call, 24/7/365, reach out to us at 778-665-0490. Let us provide you with a Fresh Start as crews:
Perform a Water Damage and Mould Inspection

Extract Water from a Flooded Basement

Begin Mould Remediation and Odor Removal

Dry and Dehumidify Your Property

Repair Structural and Aesthetic Damage
All flood cleanup techs at 911 Restoration of Vancouver are licensed, bonded, and insured to renovate your property. You can count on us if you experienced a rain water backup, a flooded basement, or a sewage backup. Let Metro Vancouver mould decontamination techs focus on your specific needs with a mould inspection right now. Our phone number is 778-665-0490 and we always answer your calls.

What Tools Are Used in Water Damage Restoration in Metro Vancouver?
It's natural to wonder what to expect from the water damage restoration process. Water damage restoration and mould removal in Metro Vancouver may involve the use of:
Professional-Grade Pumps to Remove Water

Dehumidifiers and Fans to Get Rid of Moisture

Infrared Scanners to Locate Possible Mould Growth

Specialized Cleaners to Decontaminate Your Property
Metro Vancouver flood cleanup techs can perform a water damage and mould inspection to assess your unique needs. Crews have the experience and training to:
Repair Damage Caused by a Drain Tile Backup

Fix a Sump Pump Failure

Take Care of Frozen Pipes or a Pipe Burst

Handle Total Mould Decontamination
Get back your peace of mind by contacting us right now for flood cleanup and mould remediation services. Mould decontamination crews can offer you same-day services, starting with a mould inspection in Metro Vancouver right now at 778-665-0490.
When Do You Start Mould Remediation in Metro Vancouver?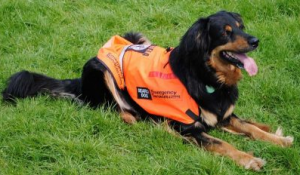 You should begin mould remediation in Metro Vancouver as quickly as possible. Mould can continue to spread and cause damage until it is completely eradicated. Fortunately, 911 Restoration of Vancouver can start mould removal in under an hour.
As a locally owned and operated water damage restoration and mould decontamination company, we are ready to race out to your property any time of the day or night after a pipe burst. Mould removal and flood cleanup crews can:
Isolate Areas of Your Property with Mould Growth

Set Up Air Filters to Remove Mould

Scrub Down Surfaces Exposed to Mould

Remove Odors and Renovate Your Property
Let us begin mould remediation and water damage restoration in Metro Vancouver for you right now. You can get a Fresh Start if you have a flooded basement, a pipe burst, or a sewage backup in Metro Vancouver. Just reach out to us for professional help within 45 minutes. Call us at 778-665-0490.

Servicing the cities of Abbotsford, Aldergrove, Arbutus Ridge, Burnaby, Coal Harbour, Cloverdale, Coquitlam, Deep Cove, Delta, Downtown, East Bay, East Side, East Vancouver, Gastown, Langley, Kerrisdale, Kitsilano, Ladner, Maple Ridge, Marpole, Mitchell Island, Mt. Pleasant, New Westminster, Newton, North Burnaby, North Vancouver, Point Grey, Port Coquitlam, Port Moody, Richmond, Santa Paula, Shaughnessy, South Vancouver, Steveston, Sunset, Surrey, Tsawwassen, Vancouver, Westchester, Westham Island, West Point Grey, West Vancouver, White Rock, Yaletown… and surrounding areas.