Water Damage Vancouver
911 Restoration Vancouver
Water damage is one of the most common headaches for homeowners because of structural damage, wood rot, and mold growth it can cause. Roof leaks, pipe bursts, sewage backups, and flooding all need to be taken care of right away to curtail any damage to your home.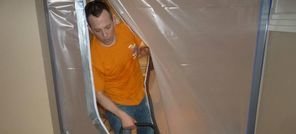 When you need a quick response to a water damage emergency, you can count on 911 Restoration to be there with the solutions that will get your home back into shape!
We will be available 24/7/365 to provide on the day service that will make sure that your water damage situation is attended to right away.
Our water damage Vancouver team is trained to use state-of-the-art drying equipment that will ensure water and moisture extraction is done quickly and thoroughly.
Water Damage Restoration
We know how urgent that leak needs to be patched up so you can expect our team to be there within 45 minutes of your emergency call. Our team has over 35 years of experience in providing water damage repair and restoration that will give homeowners a fresh start! Through our experience, you can rest assured that your water damage concerns are taken care of. Expect us to help you with: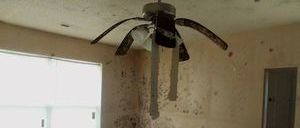 Roof and ceiling leaks
Pipe bursts
Storm and disaster damage
Flooding
Sewage spills
Mold growth
Fire sprinkler malfunctions
Water-appliance hose ruptures
No matter what the issue, you can expect our IICRC certified water damage Vancouver technicians have the training and advanced equipment to take care of the issue and provide you with the highest level of restoration work. Whenever you hire 911 Restoration to refurbish your home, you can always expect a fresh start!
We will provide you with a free inspection and estimate that will help us determine the current condition of your home and will help us offer the right solutions to get that leak patched up. Furthermore, you can count on us to provide you with the most affordable price for the restorations your home needs. We will even work with your insurance company to help you file your claim.
Sewage Backup Extraction
Pressure buildup in the city's sewer system can lead to water rising up and getting into your home through a toilet. Sewage carries a lot of filth and excrement that can cause tremendous harm to your home and to your health. For a major concern like this, 911 Restoration will always be ready to lend you a hand.
Our team will be wearing protective hazmat suits that will allow us to take care of the problem safely. We will extract sewage and remove moisture using our advanced drying equipment. We will be repairing any damage done to your plumbing system.
We will decontaminate your home using our industrial strength cleaning solutions that will kill bacteria without causing more damage to wood or textiles. Finally, our licensed, insured, and bonded team can begin the restorations that will refurbish any affected sections of your home.
When you need sewage backup, call us at 911 Restoration!
Fire Damage Restoration
The fire damage restoration team here has the training needed to deodorize your home, and have it smelling fresh again. We remove smoke stains, extract standing water, and replace all damaged
We will also work with your home insurance adjuster so that the cost of restoration is lowered. We believe that you deserve only the best in home repair.
Disaster Restoration
Storms, fires, and floods are all major disasters that can cause a lot of harm to your home, and with our team's experience and equipment, we'll make sure that any damage done is taken care of right away.
We provide complete solutions to take on the various problems that disasters can inflict on your home. Our restoration techniques will handle all aspects of renovation process which will include water damage repairs, sewage extraction, mold removal, and property restoration.
We can also provide odor removal services, ash and soot removal, and storage services that will keep your belongings safe and sound as we work to restore your home back to good shape!
Whenever your home is faced with water damage, mold growth, sewage backup, fire damage, or disaster damage, you can always rely on the water damage Vancouver team from 911 Restoration to provide you with the solutions that will give your home a fresh start! Give us a call today!
Call the disaster restoration team when you need expert service!
Mold Removal Services
One of the problems that can arise as a direct result of water damage is mold growth. When a leak occurs within your home, it creates the moist environment where mold can start to grow and thrive. Mold can cause a lot of problems for you and your home if left to spread.

It can hasten the deterioration of wooden sections of your home and the spores that it releases can trigger respiratory conditions like coughing and asthma.
To protect your home and your health, it's best that you get in touch with the water damage Vancouver technicians from 911 Restoration to take care of the problem for you through our mold remediation work.
We will be using eco-friendly caustic solutions that will remove mold thoroughly. We will also make sure that any spores released into your home are removed. Lastly, we will repair the source of the leak to prevent any further fungal infestations.