Mould Removal Langley
When you call the mould removal Langley specialists at 911 Restoration of Vancouver, you can rest assured that they will properly and safely get rid of every trace of fungus infestation in your property.
Homeowners can call us virtually anytime to schedule an appointment with our IICRC certified mould removal Langley pros, because we stay available 24/7/365 in order to assist you with:
Water damage restoration
Thorough drying techniques
Air filters and purifiers
Even if you are unsure if you have mould growing in your home, you can reach out to us at no financial risk to you, because we always provide visual mould inspections as soon as we arrive on the scene.
Call our licensed, bonded and insured mould removal Langley crew when you notice any sign of mould growth or invasive water, and we will arrive quickly to begin helping you today.
Leave The Mould Removal To The Professionals
We never want homeowners to feel like they are alone in the fight against mould. Our mould removal Langley unit are always going to be there help you handle a fungus cleanup, no matter how big or small the infestation may be.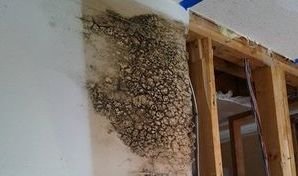 The biggest reason we are so adamant about assisting you is due to the health risks that some moulds may put upon those living in the home with it.
Without the proper testing, it is difficult to tell for sure what type of mould is living in your home, which is why our mould removal Langley techs implement proper mould testing when they inspect the premises.
Not only that, but we use comprehensive techniques to thoroughly remove all traces of fungus. We will set up vapor barriers to stop the spreading of mould spores throughout the household while we use eco-friendly cleaning agents.
Call our mould removal Langley techs when you need fast and efficient fungus eradication services and you can be sure that we will go the extra mile for you.
We Promise To Make You Happy With Our Mould Removal Process
As soon as we arrive on the scene we will reassure you that everything is going to be okay with both your home and your health.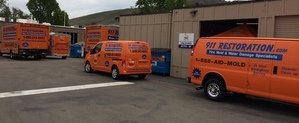 When our mould removal Langley experts step foot on your property, we will take over everything from that point on, doing everything we can to give you peace of mind.
With all our years in the industry we understand how overwhelming it can be to learn you have mould in your home, which is why we pay such special attention to your emotional wellbeing.
Customer service is very important to our mould removal Langley professionals, and we are happy to prove just how dedicated we are to providing you with such a high level of customer care.
We just want to make things as easy as possible for you and your family throughout the fungus cleanup process, so call our mould removal Langley team at 911 Restoration of Vancouver today and we will give you a fresh start.