Mould Removal in North Vancouver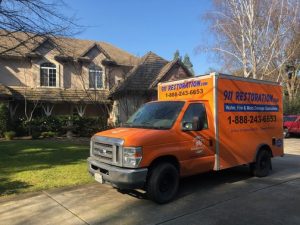 Property owners in North Vancouver know that property damage can occur at any time. One of the sneakiest forms of damage is a mould infestation. mould gradually increases over time in the more damp and dark areas of the property. Locations like basements, attics, and under the sink are all common sources of mould contamination. mould presents problems for the property and the health of the people within. Over time, mould eats away at the organic materials such as sheetrock, furniture, and support beams. In addition, a mould infestation is also a perfect way to create health problems like headaches and breathing issues in otherwise healthy people. Call us at 778-665-0490 and see how we can help.

When mould is discovered the only viable solution is mould remediation handled by professionals. However, the mould still needs to be discovered. Some of the most common signs of mould include:
Visible mould

Breathing problems
The reason why mould removal service in Vancouver needs to be done by professionals is because they have the needed training and equipment to safely handle the mould cleanup. Normal cleaning attempts will only agitate the mould spores which go airborne. When this occurs, new colonies can form thereby creating a larger problem.
mould can be discovered at any point in time. For our North Vancouver customers we are available 24/7/365 at 778-665-0490. Plus, we guarantee to arrive within 45 minutes of your call ready to get to work on your mould remediation.

If you suspect or discover mould, then call 911 Restoration. We'll take care of everything including mould decontamination, mould damage restoration, and more. Don't wait to get the Fresh Start you need.
Professional Mould Removers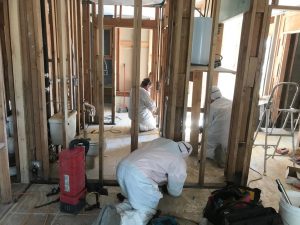 What makes us professional mould removers is three things. Those three things are our IICRC certification, additional training, and years of experience. Those three things have allowed us to hone our mould remediation process to perfection. Before unloading even one piece of equipment we perform a visual mould inspection to fully determine the source and spread of the mould growth. Doing so lets us form an effective and comprehensive action plan.
Once we're ready to begin, we start with our first step which is containment. We use the latest equipment like vapor barriers to ensure the mould can't go anywhere else. After containment, it's time for mould decontamination. We use commercial grade detergents and cleaners to thoroughly sanitize the area. When sanitation has been completed, we can officially perform our mould cleanup process.
Should anything be damaged by the mould, we offer comprehensive restoration and repair services to get your property to good as new. Before leaving, we verify with a secondary inspection to make sure we removed all traces of mould the first time.
mould remediation and mould decontamination is only 45 minutes away. Call 911 Restoration and we'll be there to handle every aspect of the mould removal process. You can count on us for your Fresh Start. Our phone number is 778-665-0490 and we will always answer your phone call.

Black Mould in my House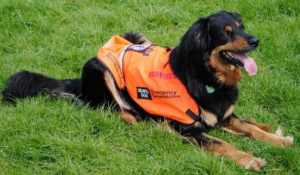 Sometimes the mould that's present can actually be toxic mould . One of the most toxic mould is known as black mould. Black mould can cause organ shutdown and as such can cause death if left to exist for too long on the premises.
Part of our mould inspection services includes mould sampling. If the mould is suspected to be toxic, we submit samples to a verified third-party lab to determine toxicity levels. While the results are pending, we utilize hazmat gear as an extra level of protection during the mould remediation. We take your health and safety seriously, which is why we don't cut corners during mould cleanup.
Our process is the same since the mould cleanup process works the same no matter what kind of mould is present. However, we do focus more on mould decontamination and will even perform that step twice if deemed necessary. In addition, to physical assistance, we also help North Vancouver residents with the insurance claims process for those who need the guidance.
mould remediation is simplified and stress-free when you work with 911 Restoration, call us at 778-665-0490. Don't hesitate whether it's a mould inspection or a full mould remediation. Get the Fresh Start you deserve.
Servicing the cities of Abbotsford, Aldergrove, Apollo Beach, Burnaby, Cloverdale, Coquitlam, Deep Cove, Delta, Downtown, East Bay, Langley, Kitsilano, Ladner, Maple Ridge, Moorpark, Port Coquitlam, Mitchell Island, New Westminster, Newton, North Burnaby, North Vancouver, Point Grey, Vancouver, Port Hueneme, Port Moody, Richmond, Santa Paula, Steveston, Sunset, Surrey, Tsawwassen, Westchester, Westham Island, West Point Grey, West Vancouver, White Rock and surrounding areas.