Water Damage and Mould Removal Delta
Homeowners can turn to the mould removal Delta pros at 911 Restoration of Vancouver for top notch mould remediation and water damage repair.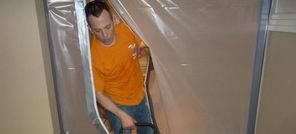 Our service agents are available 24/7/365, so you can call our water damage Delta techs as soon as you notice signs of mould on your property, such as moisture, leakage, dark spots or a musty smell throughout the area.
While extracting all moisture from the area, our IICRC certified mould removal Delta crew uses comprehensive equipment that eradicates both mould and water damage from the household. Some of the services we provide include:
Thorough drying techniques
Air filters and purifiers
Vacuuming

Cleanup services
Call our water damage Delta unit today for the best fungus, mildew and water cleanup services in the industry and we will schedule an appointment for you at your earliest convenience.
We Consistently Provide You With Safe Mould Removal Services
There are many reasons why our mould removal Delta techs want homeowners to know that they should never attempt to clean up mould on their own. If the job is not done correctly, the mould spores can drift around the home and cause future infestations.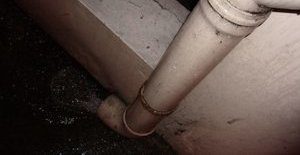 Another reason why you should leave the mitigation to our water damage Delta techs is because there is no way to tell what type of fungus you are dealing with until it is properly tested.
By exposing yourself to a potentially toxic substance, you may put yourself at risk of experiencing health issues, which may include headaches, coughing, sneezing, itchy eyes and skin rashes.
When our mould removal Delta experts arrive on the scene, we will cover the fungus infested areas of your home with an antibacterial plastic that will help us cleanup the mould effectively. We will also create an enclosed air system that will help prevent mould spores from spreading throughout your home by setting up vapor barriers and using air purifiers, air movers and dehumidifiers.
Our water damage Delta professionals are licensed, insured, and bonded to offer you thorough and reliable mould remediation services that will give your home a fresh start, so call us today!
We Know How To Effectively Turn Water Damage Into A Fresh Start
Through all of our years dealing with all types of mould and fungus infestations, our mould removal Delta team know that there are many components that cause this substance from growing in the home.

A small leak may not seem like a big deal, but when it is left to drip in humid environment, such as an attic or a crawlspace, then previously inactive mould spores can become alive.
Our water damage Delta staff addresses the water issues that may be the main source that may be causing your mould issue, which is something not all home restoration companies will do.
In fact, our mould removal Delta techs will completely remediate the water damage before even starting on the mould eradication, just to be completely sure that every aspect of the situation is under control.
Let us show you just how dedicated we are to keeping your home in the best possible condition, and call our mould removal Delta technicians at 911 Restoration of Vancouver today.