Mould Removal West Point Grey
If you have recently experienced water damage in your household you need the mould removal West Point Grey experts at 911 Restoration of Vancouver come to your home a check for fungus growth.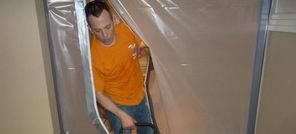 Where there is water, there is most likely going to also be mould, especially if that moisture has had time to sit for 24 hours or more.
That is all the time it takes for mould spores to develop into an infestation, which makes it all the more crucial for mould removal West Point Grey professionals to get to your home quickly.
Our service agents are available 24/7/365 to make it easy for you to call us the moment you notice any signs of mould growth in the home. Once we understand your situation, our staff will schedule an appointment to get workers to your property as soon as possible.
When we arrive on the scene, we will immediately conduct a visual mould inspection. This helps both the homeowner and the repair workers to understand the extent of the damage.
Call our IICRC certified mould removal West Point Grey team if you notice any signs of fungus growing in your living space and we will promptly eradicate the substance from your property.
We Go The Extra Mile To Keep You Safe From A Mould Infestation
Even though most homeowners are concerned with how mould affects the look of their home, the main concern should be how it can potentially impact the health of everyone living inside the property.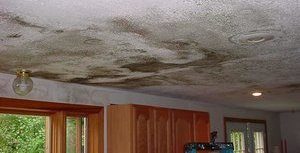 Prolonged exposure to mould can cause people to experience symptoms similar to allergies that may become a real detriment to your health. Our mould old removal West Point Grey staff wants you to be aware of these issues, which may include:
Our entire operation is IICRC certified to thoroughly banish all traces of mould from your household, making it a safe place for your family to dwell.
Call us as soon as begin exhibiting any physical symptoms or notice visual signs of mould growth in your home, and our mould removal West Point Grey technicians will do whatever it takes to decontaminate the area quickly.
Our Customers Are The Most Important Part Of Any Fungus Removal Job
Even though you may be thinking about the effects of the mould in your household, above all else, our main concern is regarding the homeowner.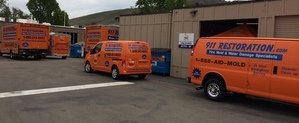 We understand how finding out that you have fungus in your home can be difficult to digest, so the main priority of our mould removal West Point Grey agents is to help you understand the situation at hand.
By being constantly accessible, we will answer any questions you might have about the work being done on your home. By ensuring this level of communication we hope to keep your emotional wellbeing in tact.
When you have so much going on in your family home it is important to always be on the same page with the workers, that way there are never any misunderstandings and you will feel comfortable with the process.
Call our mould removal West Point Grey pros at 911 Restoration of Vancouver today and we will show you what working with the fresh start company feels like.