Mould Removal in North Burnaby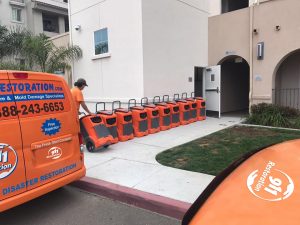 One of the most damaging types of property damage for owners is a mould contamination. mould builds up over time, which is why it often goes undiscovered until much damage has already occurred. One of the easiest ways for mould to develop is through an unidentified leak. After as little as 24 hours, mould is present and eats away at the organic materials that make up your property. Sheetrock, carpet, furniture, and more are all fair game for the mould growth. In addition, mould also causes health problems like headaches and difficulty breathing. When this occurs, the only solution is mould remediation. Give us a call at 778-665-0490 and allow us to provide you with a free visual inspection.

You can help yourself not be caught off guard by remaining aware of the signs of a mould infestation. The common signs of mould include:
Rotted wood

Crumbling drywall
It is important that all mould remediation efforts are handled by professionals from the beginning. With mould, the normal cleaning methods of scrubbing and sanitizing only serve to agitate the mould spores. When agitated, the spores become airborne and expand the mould colony to new locations.
mould can be discovered at any point in time. That's why for our North Burnaby area residents, we are available 24/7/365, call us at 778-665-0490. In addition, we guarantee to arrive within 45 minutes ready to work on your mould removal as part of our Fresh Start approach.

Whether it's mould removal or just a mould cleanup don't wait to call 911 Restoration. We'll be there ready to take care of your mould cleanup from start to finish. Get the Fresh Start you need today!
Mould Remediation and Restoration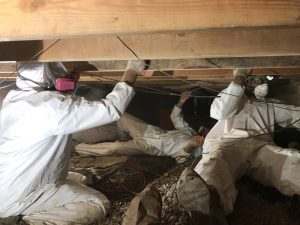 Our IICRC certified technicians have learned how to combine their training with years of experience to deliver a mould remediation process that is unmatched in the industry. Our first move upon arrival is to perform a visual mould inspection to determine the source and spread of the mould growth. Once the inspection is complete, we can proceed with our mould remediation.
The first step of the mould removal process is containment. We use vapor barriers and other equipment to ensure the mould has nowhere to go. After containment has been completed, we utilize our mould decontamination measures with our commercial cleaners and detergents to ensure a safe and healthy environment. The last step is mould cleanup.
Once the mould is removed, we proceed with any restoration services needed to get your property back to good as new. Our North Burnaby area residents know they can count on us to deliver peace of mind during the mould remediation process.
From mould decontamination to mould cleanup we have you covered. Call 911 Restoration immediately at 778-665-0490 to start benefiting from your Fresh Start.
Removal of Black Mould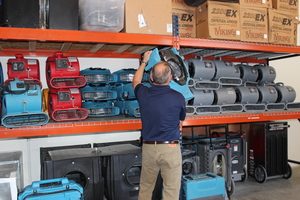 One reason why mould is such a big problem beyond the normal ones is the potential for said mould to be toxic. Toxic mould such as black mould is even more hazardous to a person's health. One of the most severe health problems possible is organ shutdown, which can be fatal if not discovered or treated quick enough.
We take your health seriously. That's why if you suspect black mould on the premises we offer mould sampling and testing via verified third-party lab to determine if the mould is indeed toxic. If the mould is deemed toxic then we act accordingly. For example, we use hazmat gear while working near the mould to protect ourselves and make recommendations on what you need to do to protect yourselves.
Fortunately, mould is removed in the same manner whether toxic or normal. We utilize our comprehensive mould remediation approach to handle your mould cleanup. After the initial cleanup, we will inspect the premises again to make sure we removed every trace of the mould.
If needed, we also provide assistance with the insurance process so that you can get the help you need when you need it. Our years of experience leave us qualified to file an insurance claim on your behalf should you choose to utilize our services.
Your mould removal is taken care of from mould decontamination to mould cleanup is covered with 911 Restoration. Call us at 778-665-0490 and we'll be there right away to get started on the Fresh Start you need.
Servicing the cities of Abbotsford, Aldergrove, Apollo Beach, Burnaby, Cloverdale, Coquitlam, Deep Cove, Delta, Downtown, East Bay, Langley, Kitsilano, Ladner, Maple Ridge, Moorpark, Port Coquitlam, Mitchell Island, New Westminster, Newton, North Burnaby, North Vancouver, Point Grey, Vancouver, Port Hueneme, Port Moody, Richmond, Santa Paula, Steveston, Sunset, Surrey, Tsawwassen, Westchester, Westham Island, West Point Grey, West Vancouver, White Rock and surrounding areas.