Things to Do During the Fall to Protect Your Home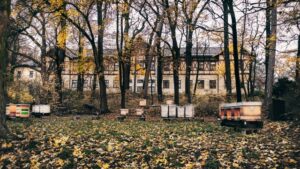 The last days of summer are a great time to prepare your home for the fall and winter season by taking advantage of the extra daylight. Preventative maintenance might help you avoid costly breakdowns this winter. With a good plan and this checklist, you can be free of worries about any damages. You can also save on energy costs and avoid the need for emergency breakdown fees.
You should start thinking about opting for home maintenance during fall and prepare your home for the cold weather. The following are a few things you can do to prepare your home for the winter and make it more comfortable:
Check Your Heating and Cooling System
HVAC systems have a maximum lifespan of 12 to 15 years. People have heating and cooling systems that are essentially gone within the first five to eight years, while others are still going strong even after twenty years. It majorly depends on how they have been maintained. You should be changing your filters before the weather gets chilly and get the HVAC system checked by a qualified contractor.
An annual maintenance agreement would be better, if possible. Consult a contractor to make sure your system is functioning properly and that your heating system will be working properly when you need it. It would be much better to discover if there is an issue with the system during the fall days instead of having a poorly working furnace during the freezing winter days.
Examine the Gutters and the Roof
Checking and cleaning your gutters and drains are crucial parts of home maintenance during fall. Leaky roofs blocked gutters and drain they may cause water damage to walls and ceilings if blocked. It is possible to have ice dams and backups in the winter when your eaves are blocked with leaves, debris, twigs, etc. Hence, your gutters should be cleaned.
In addition to checking your eaves troughs, you should also take a close look at your roof. Snowfall will allow water and ice to penetrate those loose shingles, causing leaks. You should remove debris such as leaves and mud to make sure they're ready for their intended usage. Also, if you have a leak that goes undiscovered, it could lead to mold growth in your ceiling. If you're unsure, hire someone to help you make sure there will be no water damage.
Time to Install and Check Your Smoke Detectors
House fires are very common during the winter days. When the weather becomes cold, we crank up the heat and build fires. We're also more inclined to keep our doors and windows closed, which makes carbon monoxide a greater threat.
Ensure that all of your rooms, kitchen, and basement have functional smoke alarms and that the batteries are in good condition. Consider installing carbon monoxide detectors in your home if you don't already have them. Your furnace and water heater should also get checked for adequate venting, which is the most common source of carbon monoxide.
Get Waterproofing Where Needed
You will be able to save a lot of money by draught-proofing your windows and doors, as well as water your chimney when it's not in use. Double-check any holes or openings in crawl spaces, attics, or chimneys to ensure that tiny animals do not spend the winter in your home.
Any gaps between the window and frame should be checked. Any holes can be filled by purchasing draught-proofing strips made from self-adhesive foam, metal, or plastic. Just make sure you buy the right size. If you have sliding sash windows, you could also hire a specialist.
Seal and Insulate Your Home
Inspect the exterior of your home and seal any cracks between trim and siding, around window or door frames, or where pipes or wires enter your home's exterior. It is one of your most vital autumn maintenance tasks and one of the least expensive methods for home maintenance during fall, which will help you prevent moisture from entering your home. It is also suggested to seal all the air leaks as they can cause waste of energy.
Around a quarter of heat is lost from the roof of an uninsulated house. Considering insulating your loft or attic would be a great move if you haven't done it previously. If you have cavity walls, cavity wall insulation is a good idea as well.
We also recommend insulating your hot water tank, which will also help you save money. You should also go for foam pipe insulation around your pipes. It will also help to keep your water hotter for longer and prevent pipes from freezing and bursting.
Owning a home or renting a property requires some level of maintenance on your part. Before the weather lowers, it's important to take care of your home's maintenance to avoid frozen pipes and any potential fire or water damage this winter.
Take out some time to protect your home investment and contact 911Restoration today to schedule your services for a tune-up, damage inspection, and home maintenance during fall. Your home will be worry-free all winter long with service that is always guaranteed on time, done properly, and priced right.