Preventing Fires – A Quick Guide To Space Heaters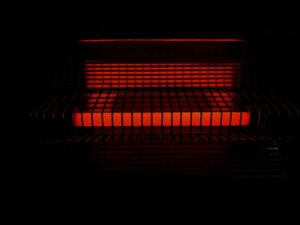 When the weather starts getting colder, people start finding ways to keep themselves warm. Whether it's at work or home, one of the ways to make a drafty building feel warmer is by using a space heater. These devices are convenient, easy to use, and affordable. However, despite their advantages, they need to be used with caution. Space heaters can quickly turn from a convenient heating device to a fire hazard if not used properly. This quick guide to space heaters will delve into the potential dangers of using space heaters and how they can be avoided by implementing safety precautions.
Before Using a Space Heater
Buy a Safety Tested Device
One of the most important parts of space heater safety precautions is to buy a space heater that has been adequately tested. Ensure a trusted laboratory carries out the tests and the device passes all safety requirements. One of the ways to ensure you're buying a tested space heater is to make sure it is Underwriters Laboratories (UL) or ETL approved. You can also look for a safety certification from the Canadian Standards Association (CSA).
When buying a space heater to use indoors, you must make sure that it's an electrical space heater. Fuel-burning varieties are not safe to use indoors and must only be used in the open air. In addition to opting for an electrical space heater, it's also important to make sure that there's an automatic shut-off feature available in case the heater tips over. This is a crucial part of buying a safe heating device.
Check Detectors
It's important to check your smoke detector and carbon monoxide detector to make sure that they're working in case of emergencies.
Setting Up a Space Heater
Read the Instructions
Turning a space heater on and off may seem obvious, but it's important to read instructions before setting up any heating device. Not all models are operated the same way, and there may be specific instructions that you may need to follow. While reading the instructions may not seem like a mandatory step, it can prevent fires.
Don't Use Extension Cords
Always plug the space heater into a socket instead of relying on extension cords or power strips. You should also take care not to plug space heaters into the same circuit as other appliances to prevent overloading the circuit.
Placement Matters
Never place your space heater or the edge of the table or on another unstable surface. Space heaters should be on a level and non-flammable floor. This eliminates carpets, rugs, countertops, and furniture. Space heaters should also be placed out of the way.
When looking for a spot to place the space heater, always remember to allow access to air on all sides. This includes avoiding placing the heating device against a wall or other items. Individuals also often place space heaters in high-traffic areas like doorways or the middle of the room. This can result in people tripping and flammable objects catching fire.
It is vital to keep space heaters three feet away from all flammable objects and liquids. This includes everything from blankets and paperwork to fuel and water. In addition to worrying about fires, you also have to think about the fact that placing your space heater near liquids increases the risk of shocks.
Using a Space Heater
Don't Leave It Unattended
Once you've set up the space heater, make sure that you're constantly monitoring it. Never leave the room with the space heater unattended since fires can start within seconds. If you're going to leave a room, either turn off and unplug the space heater or have someone else watch it.
Monitor Children and Pets
Monitor both children and pets to make sure that they don't play too close to the space heater. This causes accidental burns and injuries and can result in the space heater being knocked over and starting a fire.
Don't Leave It On Overnight
You shouldn't keep space heaters on all the time since they cannot regulate temperature well for long periods of time. Therefore, it's best to turn them off when going to sleep. Additionally, they need to be actively monitored, which isn't possible when you're asleep. You can use the device to warm up a specific area and then turn it off before leaving the room or falling asleep.
Use It for Its Intended Purpose
Space heaters are made to provide supplemental heat. Do not use them for other purposes such as cooking food, drying clothes, warming clothes, thawing pipes, etc.
911 Restoration
Space heaters can be a convenient and cost-effective way for you to keep warm in the colder months. However, they're fire hazards when not used carefully and can cause serious damage to your property. Whether you're at home or in the office, call 778-665-0490 to use 911 Restoration's fire damage restoration services. Our IICRC certified experts can mitigate fire damage and save your property from further damage.
If you're in the Vancouver area and are in need of home restoration services, know that 911 Restoration of Vacouver offers everything from fire damage restoration to water damage restoration to mold removal. We know and understand that these things happen suddenly and are available 24/7 in case of emergencies. Contact us here for more information.