Water Damage Port Coquitlam
When the amazing people of Port Coquitlam need immediate assistance from a flooding situation, they contact Raz O De Picciotto and his teams of water damage Port Coquitlam professionals with 911 Restoration Vancouver to get the job done.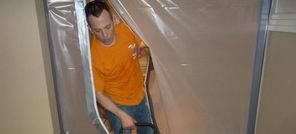 Being the best in the industry when it comes to water damage means not just having the skills to do water extractions from all different kinds of property types, but also being able to take care of the customers in these situations too.
Raz and his teams know that to provide the best service they need to be at the scene of a water damage event quickly and this is one of the reasons why they will arrive within 45 minutes of any emergency call.
"My guys and I are available 24/7/365 to take care of water damage Port Coquitlam problems for people," Raz says. "No matter what, we will be there for you to start solving the challenges as fast as we can get to them."
Raz and his crews always make sure to put the customer first in all the restoration projects that they endeavor because they care about the well-being of the people and their homes too.
If your home is amid a water damage episode and you want true professionals to do the repairs, then contact Raz and his teams of experts with 911 Restoration Vancouver today!
Port Coquitlam Damage Prevention Advice from the Best
Raz and his teams of water damage Port Coquitlam experts have been solving the challenges presented in these types of situations for long enough to know that the best methods for damage prevention involve simple maintenance tasks to keep everything running in tip-top condition. Here's what you can do: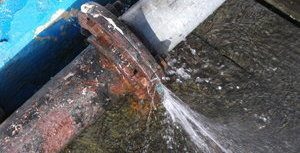 Cleaning out gutters will help to prevent ice dams which can spread roofing layers. Once roof layers start to absorb water and spread they introduce water damage to the interior of the building through ceiling leaks.
"Another easy trick that people can use to prevent water damage in their homes is to make sure that the temperature of the home doesn't drop below the freezing point," Raz says. "This will ensure that the pipes don't burst and spew dirty water everywhere in the process."
People should also make sure to check the hoses, fittings and rubber pieces of their water-connected appliances to find any small abrasions before they grow into large ruptures.
Raz wants to make sure that your home is protected from the elements this winter, so give him and his water damage Port Coquitlam teams with 911 Restoration Vancouver a call today!
Saving Port Coquitlam one Restored Home at a Time
Disasters like the Port Coquitlam flood of 1921 which inundated businesses with water and cut off transportation and communication for some time can strike at any time.

That's why the best resource that homeowners have is the experts with 911 Restoration Vancouver because they are prepped and ready to come and save the day at all times.
Raz and his staff know that water damage can be an unexpected event for people. This is why whenever they take on a project, they don't just simply do water extraction work, they also take time to ease the tensions of the property owner too.
"We know that a water damage event can be extremely stressful for people and that's why we go the Extra Mile to ensure that we restore their calm as much as we restore their home," Raz explains.
Raz and his crews don't just provide the best water removal services there are, they also go above and beyond to make these situations easy for people to get through.
"We want to make a water damage challenge an opportunity for people to make their homes like new again," Raz says.
Raz and his water damage Port Coquitlam experts will even file the insurance paperwork for people after a situation occurs.
"No one should have to deal with water damage and their insurance company on the same day, that's just too much for anyone I think," Raz expalains. "So we do the paperwork for them so they don't have to think about it."
Raz knows how to take care of people because he has been in their shoes, and knows how water damage can be quite the challenge. This is why he wants to be there for you through the whole restoration process with a guiding hand and a trusting demeanor that will reassure anyone.
If your home is dealing with the challenges of a water damage event, then give Raz and his water damage Port Coquitlam professional teams a call at 911 Restoration Vancouver today to get help with all of your flooding needs!