Water Damage and Mould Removal Langley
If you are a homeowner living in Langley and a rain storm comes through your city, it is important to know that the water damage Langley crew at 911 Restoration Vancouver is available 24/7/365 to offer assistance in the event that your property is affected by water damage.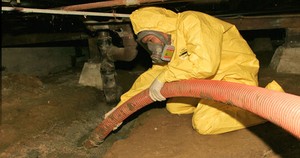 No matter what the cause of the water damage is, our mould removal Langley operatives make sure to return your property to its beautiful, original condition.
Our water damage Langley technicians will be at your door within 45 minutes to begin restoring your home after any sort of crisis.

Moreover, our mould removal Langley teams know that the best way to make sure any scenario doesn't devolve into something more time consuming and costly to amend is by getting to the scene quickly, with all of the right tools for the work.
This is why the IICRC certified water damage Langley team will bring the most advanced extraction technology and the latest drying equipment to give your home a five-star restoration experience. We ready for you and your home whenever you need us, so if you're experiencing trouble, then call us for help today! 
The Basics Of Water Damage Restoration
When you are in need of a fresh start after a roof leak or a burst pipe, our mould removal Langley specialists will be there to save your home from acquiring permanent damage. We are trained to remediate the following forms of water damage:
Pipe bursts and other plumbing concerns
Flooded basements and crawlspaces
Running sinks and bathtub overflows
Clogged gutters and downspouts
Storm damage and other kinds of disaster damage
Fire sprinkler malfunction
Our water damage Langley techs act fast and efficiently, and always use state-of-the-art water extraction and drying technology available in the business, especially when dealing with a fungus and mould issue. When your home experiences a mould infestation, it has the potential to cause a health risk for anyone living in the home, causing allergy-like symptoms.
In order to make sure that mould eradication procedures are entirely necessary, our mould removal Langley techs will conduct a home inspection, where they look at both the scope of the water damage and scan the property for mould in even the most hard to reach places.
Even if you can't see it, call our water damage Langley professionals at the first sign of mould in your home, and we will do everything we can to make sure your household is a safe environment for you and your family.
You Need Us For Expert Water Damage Remediation

Our mould removal Langley crew wants to make sure your home is in tip top shape and ready to take on any water disaster, because when we arrive on the scene not only do we pump out the water and completely dry the area, but we fix the source of the problem as well.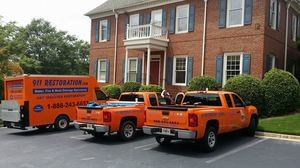 We also help prevent future water damage issues, and our water damage Langley pros will assist you in taking care of all aspects of your current situation, including filing your insurance claim.
We have been in the industry for a long time, and our mould removal Langley staff knows exactly how to submit your claim to get you the best possible coverage.
Just leave it to our mould removal Langley technicians, and we will do all we can to get you affordable water damage restoration services, so call us today and we will make sure you get the fresh start you deserve.
If your property is already under duress from a recent category two exposure, then contact our water damage Langley team at 911 Restoration of Vancouver for immediate assistance today!