Flooded Basement West Vancouver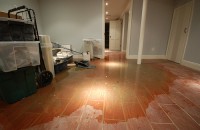 Dealing with a flooded basement cleanup West Vancouver can be frustrating and overwhelming. You need quick and dependable service to ensure that your property and family stay safe from mould and other hazards caused by rain leaks and other problems. West Vancouver, British Columbia is situated on the north side of the English Bay and is part of the North Shore. Although thunderstorms in the West Vancouver are rare, West Vancouver still ranks as the third rainiest city in all of Canada. Whether you've recently experienced faulty piping or a major natural disaster, we can help. With more than 30 years of experience, we have the resources and knowledge needed to tackle your worst flooded basement cleanup West Vancouver issues. Our fully licensed, insured and bonded professionals have the right tools and equipment to handle a variety of flooded basement cleanup West Vancouver services. Give us a call at 778-665-0490 and allow us to offer you a free visual inspection.
We understand how devastating it can be to realize that your basement is flooded due to circumstances beyond your control. We use the latest drying technology to ensure that your property suffers minimal damage. And rest assured that you'll never have to wait long for quality service. We value professionalism and will do our best to respond within 45 minutes of your initial call. Our reliable and honest professionals will develop a personalized plan to restore your basement and reduce the negative impact of water damage. Available 24/7 for emergency water mitigation services, we always put customers first, call us at 778-665-0490 and see how we can help you out. From helping you in an emergency to restoring your basement back to normal, we strive to deliver outstanding customer service every step of the way by offering thorough and affordable flooded basement cleanup West Vancouver.