Water Damage Port Moody
Being the solution to the challenges presented through a flooding episode of any sort is just what Raz O De Picciotto and his expert water damage Port Moody professionals with 911 Restoration Vancouver are trained to do.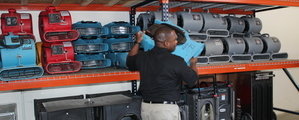 With all the latest drying technology and experts that are highly trained and IICRC certified there is nothing that Raz can't handle in the world of water damage restoration.
"We do it all, and we do it all better than everyone else too," Raz says. "And it's not just because we are experts with water removal, but mostly because we make sure that the customer and their needs are our top priority."
Raz knows that when it comes to alleviating the pressure created by a water damage Port Moody scenario immediate action is required. This is precisely why his crews will be there within 45 minutes of any emergency call for help.
"We are also available 24/7/365 to relieve the pressure from any water damage situations that happens day or night," Raz explains.
Raz wants to be your go-to source for water damage restoration work because he really cares about saving the houses and people of Port Moody. So if your home is challenged by water damage right now, then don't hesitate to call him and the professionals with 911 Restoration Vancouver.
Providing Port Moody with Prevention Prospects
Raz and his staff have been providing the solutions to water damage Port Moody problems long enough to know all there is to about the industry. With this knowledge they stop water damage in its wake, but they can also help homeowners to prevent it from ever happening in the first place too. Here's what you can do:
"Property owners need to make sure that they completely empty out the debris and junk from their gutters before winter hits, or even a heavy rain," Raz says.
This will help to prevent overflows and ice dams which can cause severe water damage to the inside of a home that doesn't have clean gutters and downspouts.
"Homeowners should also check the valves, rubber fittings and hoses on all the appliances that have a water connection to them," Raz states. "This helps to notice small amounts of wear and tear before they become ruptures that spread water damage everywhere."
Additionally people should never let the temperature of their homes drop below the freezing point because this will make pipe bursts much more likely to occur. And after a pipe burst,

mould

contamination is likely to follow when it warms up.
A pipe burst can cause huge amounts of water damage, so it behooves people to avoid them with a slightly higher heating bill.
Raz knows he can protect your home from the elements, he just needs you to give him a call so he can start the work, and that's why you should contact him now for all of your winter restoration needs!
Restoring Flooded Port Moody
Raz has seen every conceivable kind of water damage that exists in his time, and through that vast array of experiences he has come to learn all the tips and tricks to save a home from the effects of water erosion and invasion even from a flood.

When floods occur they can surprise everyone, including the emergency services for an entire city. Fortunately for the people of Port Moody, they have Raz and his staff at the ready to save them.
"We've got people and equipment stationed all over and in mobile trucks too," Raz explains. "So in reality, there is nothing that can happen that we won't be totally prepared for."
Port Moody residents have nothing to worry about with Raz on their side, and this is why he is the most trusted professional in the area for water damage restoration work.
Another one of the aspects of Raz's methodology that makes him the best is because he truly takes care of his customers during their time of need.
"We will even file the insurance paperwork for people so that they don't have to take on that task too," Raz explains.
If your home is experiencing the challenges of a water damage situation and you need immediate assistance, then contact Raz and his professional teams of water damage Port Moody experts with 911 Restoration Vancouver today!