Water Damage and Mould Removal in Greater Vancouver
The safety and integrity of your property is important. That is why there are building codes and regulations. However, no amount of building codes can account for when an emergency strikes.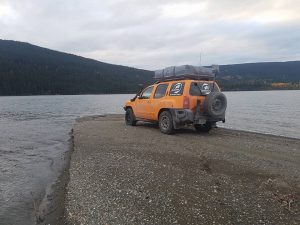 Emergency disasters can come in many forms, but the two most common yet devastating would have to be water damage and mould infestations. Water damage can affect your appliances, furniture, flooring, and even your walls.
Perhaps the worst part about water damage is that the damage does not come from just the water. Water damage also leads to mould . This is especially likely if you are not prompt in getting your water restoration services set up. The largest impact from emergencies is the lack of follow-up and immediate professional restoration.

At 911 Restoration of Vancouver, we are locally owned and operated. This allows us to deliver on our promise to be at your place within 45 minutes of your call to begin your water restoration services. Our crew is prepared and equipped to handle all emergency restoration services. Don't hesitate to contact us for your mould removal, fire restoration, or even your smoke restoration needs. Give us a phone call at 778-665-0490 and allow us to offer you a free visual inspection.

Don't Wait to Begin Your Water Restoration
Water damage strikes fast and it strikes hard. Burst pipes, malfunctioning sprinklers, leaky showers, and more all contribute to creating a devastating amount of damage. Besides ruining your appliances and furniture, water damage can compromise the integrity and safety of your floors and walls.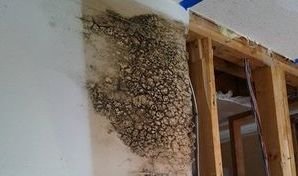 This is why water restoration services need to occur quickly to minimize the initial fallout and get your property restored in a fast and affordable manner.
We stand ready 24/7/365 to take care of your water restoration needs, you can reach us at 778-665-0490. No matter the source of your water damage, our technicians have both the training and the advanced equipment needed to fix your problem and restore your property like new. Before we get started with your water restoration, we will provide an inspection and estimate so you can be informed from the start.
Once you have approved the estimate, we use the most advanced equipment to perform our water extraction and get your property to a dry state. Once that step is accomplished, we work to restore all parts of your property to a better than original state.
Powered by our localized location, we guarantee to be there within 45 minutes no matter where in the Greater Vancouver region you live. Whether you live in North Vancouver or in Port Moody, we'll be there. To further assist us in our promise, we make sure all of our technicians are licensed, insured, bonded and IICRC certified. Don't hesitate to call your local Greater Vancouver region experts today! Call us at 778-665-0490 and we will always answer your call.

Taking Care of Your Mould Removal
Water damage is devastating in and of itself, but oftentimes it leads to a further complication that can be just as devastating. This complication is mould infestation. Due to the moisture generated from water, mould can grow and thrive leading to structural damage to your property as well as compromising your health. All properties have organic materials making up parts of their structure, which is what the mould eats away at. In addition, even if the mould is not toxic, people can still suffer ill effects such as headaches and breathing problems due to the airborne nature of mould spores.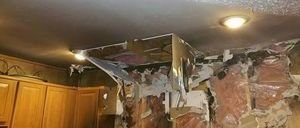 This is where it's time to consult with the mould removal experts at 911 Restoration of Vancouver. Starting with a mould inspection, we hunt for all sources of mould, and then work to contain it to minimize the exposure so that mould removal is conducted safely. Please do not try to conduct mould removal yourself. Traditional cleaning methods and agitate and spread the mould due to mould spores becoming airborne.
Our mould removal experts use eco-friendly caustic solutions that thoroughly remove mould. In addition, we are trained to remove any and all mould spores to prevent spreading. In addition, we make sure that all leak sources are sealed up to prevent the reappearance of mould thereby providing a clean and breathable environment that lasts.
911 Restoration of Vancouver only uses technicians that are fully licensed, insured, bonded, and IICRC certified. We promise to take care of your mould removal needs at an incredible value for our Greater Vancouver customers.
Proudly Serving the Greater Vancouver region and the Surrounding Cities:
Abbotsford

Aldergrove

Burnaby

Cloverdale

Coquitlam

Deep Cove

Delta

Downtown

East Bay

East Side

Langley

Kitsilano

Ladner

Maple Ridge

Marpole

Port Coquitlam

New Westminster

Mitchell Island

Newton

North Burnaby

North Vancouver

Point Grey

Vancouver

Port Moody

Richmond

Santa Paula

Steveston

Sunset

Surrey

Tsawwassen

Westchester

Westham Island

West Point Grey

West Vancouver

White Rock