Sewage Backup & Cleanup
The experts with 911 Restoration Vancouver are always at the ready and fully capable of taking on the challenges that may be presented during any sort of sewage backup scenario that befalls your home or office.
Knowing what to do when your home experiences a sewage backup is more than half the battle. You do not have to attempt to clean up the mess yourself. Instead, call the Vancouver sewage backup pros to come remediate the situation.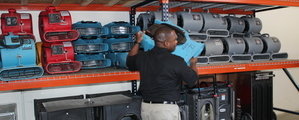 We offer the most comprehensive sewage cleanup in the industry, including:
Free water damage estimates

State-of-the-art technology

Affordable prices

Same Day Service

24/7 Availability
Sewage overflow has the ability to affect your health and the integrity of your property, so calling licensed, bonded and insured agents with the proper equipment is key to getting the job done right.
The IICRC certified Vancouver sewage cleanup team has the right protective gear and technology to thoroughly clean and sanitize your home without contaminating the rest of the house, or themselves. 
Understand the Sewage that Backs Up into Your Home
When a home sewage system is old enough, materials can build up inside the tank and block drainage to the sewer. This can lead to backup that causes an odor in your house, around your property and can even break the tank and spill the sewage into the soil beneath your home.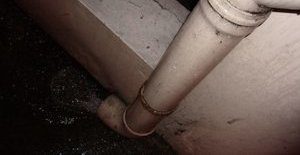 This sewage is filled with bacteria and viruses that can make you and your family sick if exposed to it in high quantities.
To be as safe as you can, it is important to call 911 Restoration Vancouver, so we can send the sewage cleanup operatives to your property within 45 minutes of your emergency call.
We keep our offices open and available 24/7/365, with agents standing by at all hours to answer your call. We never want to keep you waiting when a sewage backup occurs.
With over 35 years of experience backing our guys, they know exactly what needs to be done and how to fix it, no matter what stage of backup you may be experiencing. 
Our Experts Know How to Handle Every Sewage Situation
Sewage backup cleanup is a huge undertaking, so let 911 Restoration take it on for you. The sooner you spot the warning signs, and the sooner you should call 911 Restoration Vancouver, the better.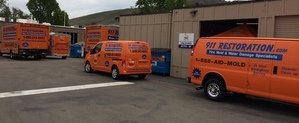 This way we can minimize the damage and start the recovery process.
Our staff wants to take care of it all for you, and will even go as far as to help you with any relevant insurance claims.
If you need us to we will file your paperwork and talk to insurance reps on your behalf.
We know how to get you're the lowest deductible, and will do all we can to make that happen. 
Call us today if you suspect that you may have a sewage backup issue at your home.
Don't wait until the problem gets out of hand and becomes unmanageable.
With the sewage backup cleanup Vancouver team with 911 Restoration Vancouver at your side, you can have peace of mind knowing that your property, your home and your family will be safe and secure, so give us a call today!